A pair of medical students at UC Riverside have launched a series of free lectures aimed at assisting children affected by recent school closures due to the coronavirus pandemic. 
Children of the UCR faculty, staff, and student communities as well as local families can attend the lectures being offered via Zoom.
Two lectures were offered on Monday, June 15. The first covered an exploration of families; the second discussed the brain. The third lecture, on Thursday, June 18, will cover microaggressions within the context of social justice. The fourth lecture this week, on Friday, June 19, will focus on staying fit and active. 
The lectures are aimed at elementary and middle school students. More lectures are being planned to cover environmental justice, sustainability, and systemic racism.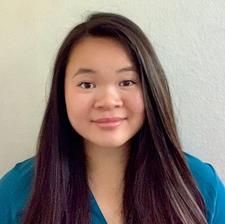 "UCR medical students and UC undergraduates are hosting the lectures," said Erica Li of the class of 2023 and one of the organizers of the lecture series. "We have kept the format interactive. Presenters ask questions and engage the participants in games as well as writing and drawing exercises. We are encouraging questions and feedback from students as well as their parents and guardians."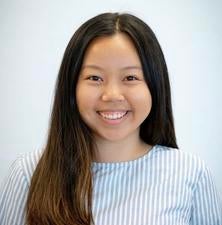 The idea for the lectures germinated in a conversation between medical student Catherine Banh, also of the class of 2023; and Sunny Nakae, associate dean of student affairs in the UCR medical school. 
"We were discussing the impact school closures have had on children of UCR School of Medicine faculty and staff," said Banh, who co-organized the lectures with Li. "We felt there was a need for maintaining social interactions and learning for students while they are being homeschooled. We organized this program so UCR students could teach on their passions outside of medicine. We also would like kids in the community to be introduced to topics with which they are unfamiliar."
Li and Banh stressed their goal is to provide an educational experience for attendees that is both fun and enriching. 
"With students adapting to online learning platforms and experiencing the social impacts of school closures, we wanted to promote an interactive learning environment through introductions to advanced topics and social justice issues," Li said. 
"We also wanted to establish a link between education and health care," Banh said. "This project allows UCR medical students to strengthen their communication and interpersonal skills, as well as engage with children in our local communities."
Li and Banh were pleased the lectures presented on June 15 received a positive response. 
"We hope we have been able to show young folks in the community that medical students are warm, approachable, patient, and invested in the personal development of kids in the Inland Empire," Banh said. "We recognize families and children are affected by the lack of school activities this summer, so we are volunteering our knowledge to educate students on topics they may be missing out on due to the pandemic."  
Anyone interested in attending the lectures can register online in English or Spanish.