As the number of COVID-19 cases began rising in March, recent UC Riverside graduates Aram Ayra '18 and John Stefan '20 knew they wanted to do their part to help.
They decided to take a community approach that emphasized neighbors helping neighbors, creating the Riverside Mutual Aid Network. 
"We saw the cases were becoming more severe," said Ayra, who graduated with a degree in political science. "We realized there would be potentially a huge impact in a county, and specifically a city, not as prepared as needed for something like that."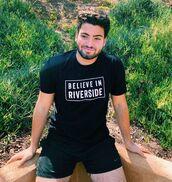 Since forming in late March, the group has launched a number of efforts including a weekly hot meal delivery program, donating medical masks to Loma Linda University Medical Center, and collecting hygiene products for Path of Life Ministry, which offers services to the homeless population in Riverside.
Ayra and Stefan, the two co-directors of Riverside Mutual Aid Network, are part of a six-member executive team made up entirely of UCR students or recent alumni. The group also has several volunteers that include UCR students, staff, and faculty members.
The group's structure doesn't follow a traditional nonprofit model, Ayra said. He and Stefan were inspired by an idea championed by Rep. Alexandria Ocasio-Cortez, D-New York, who suggested communities create a mutual aid network where people work together to meet each other's needs through resource sharing and community building.
Ayra took part in a national conference call led by Ocasio-Cortez, and he and Stefan worked with organizers in Portland and Seattle in setting up the group.
"We just want to support and connect people who would be better working together and put our volunteers toward those efforts as well," Ayra said.
For example, the group collaborated with Riverside County's 211 Community Connect program and local partners to put together its Mobile Meals program. Over 500 meals have been delivered to more than 30 families, including firefighters and medical professionals, since the program started in late March.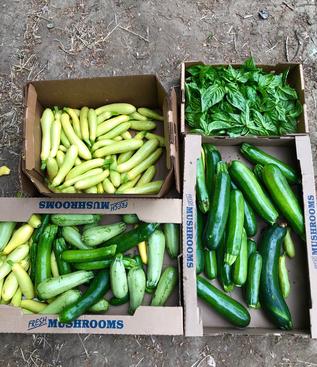 Volunteers from the group hand pick vegetables from Overland Farms in Riverside and take the produce to Islanders Luau, a Hawaiian-style catering company, also in Riverside, whose staff members cook the meals. The group's volunteers then deliver the food to households later that day.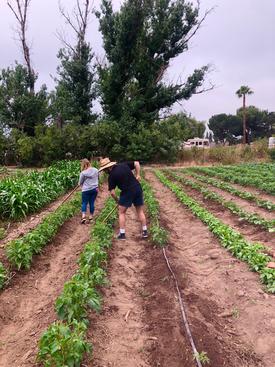 "It's washed, prepped, cooked, served, and delivered within four hours of being picked off the vine," Ayra said. "We are making farm-to-table meals a reality for communities who don't usually have access to fresh, healthy food."
Another program offered by the group is a weekly wellness check. Volunteers call elderly, sick, and isolated residents in Riverside and chat with them for 15-20 minutes, asking about their health and other needs.
The network's other efforts include financial crisis planning, recruiting local health professionals to provide emergency first aid at local community rallies, and collecting donations to distribute to groups in need.
The group partnered with fellow UCR alumni and DJ duo "More Please" to raise $1,000 in two days in a livestream session hosted on Twitch that drew about 120 viewers, Ayra said.
That support, much of it from the UCR community, is an example of the solidarity that motivated the volunteers to work together, he said.
 "We are trying to flip the script and bridge the gap that has traditionally existed between UCR and the surrounding community," Ayra said. "Highlanders are a part of the community, and we are doing our part to take care of our neighbors during this difficult time"