A team of researchers, including UC Riverside's Nikita Kadakia, analyzed Pacific Coast Surgery Association, or PCSA, meeting programs over the past 10 years and found that although opportunities for women in surgery have improved, more work is needed to address gender disparity in the field.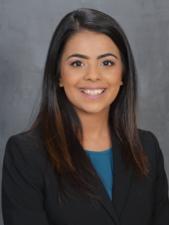 "Women remained in the minority at meetings over the past 10 years, but the participation and representation of women increased," said Kadakia, a member of the School of Medicine's Class of 2021. "We also found women surgeons were underrepresented in leadership positions."
The study, published in JAMA Surgery, reports that manuscripts with female first and female senior authors were less likely to be published than manuscripts with male first and male senior authors.
"Gender disparity in surgery exists despite the fact that females constitute nearly half of all medical students in the United States and the number of females in surgical training is steadily increasing," Kadakia said. "Compared to other specialties, surgery has one of the highest degrees of gender imbalance." 
Kadakia stressed the need to address the imbalance. According to her, the lack of women in leadership positions is unlikely to be due to lack of competency to perform these roles. 
"Gender discrimination originates from conscious and unconscious bias, which can only be fixed by recognition and deliberate correction," she said. "Through this and other similar projects, our team hopes to bring these issues to recognition. Further action is needed, however, to combat these disparities and establish equity for women in surgery." 
Kadakia assisted the team with data collection and manuscript editing. The team reviewed 2,109 profiles in PCSA meeting programs from 2008 to 2018 to determine gender representation in membership, leadership and presentations. The researchers reviewed more than 400 publications to determine author gender.
"Special attention and efforts must be devoted to encourage gender diversity in the membership and selection of leadership positions in academic organizations," Kadakia said. "Surgical residencies could recruit qualified women and promote participation in research through mentorship. Female medical students interested in surgery could be encouraged to get involved in research early in their careers. Female surgeon leaders are essential role models and mentors for medical students like me." 
Coauthors with Kadakia on the paper are Carlos A. Garberoglio and Ahmed Mohammed Abou-Zamzam at the Loma Linda University Medical Center; and Sharon S. Lum, Sarah K. Lee, Jenny Chang, and Naveenraj Solomon at the Loma Linda University School of Medicine. Lum, the paper's senior author and a health sciences clinical professor in the UCR School of Medicine, is leading a project that evaluates trends in gender representation at regional and national academic surgery conferences.
The paper is titled "Trends in Participation and Authorship of Women at the Pacific Coast Surgical Association Meeting, 2008-2018."
Header/thumbnail photo by National Cancer Institute on Unsplash