Elevators in two of UC Riverside's oldest buildings will deliver a smoother ride as part of a recently completed modernization project.
The upgrades were made to the elevators in Watkins Hall and the Athletics & Dance building. Work began in February and was completed in June, when the campus received state permits to reopen them to the public.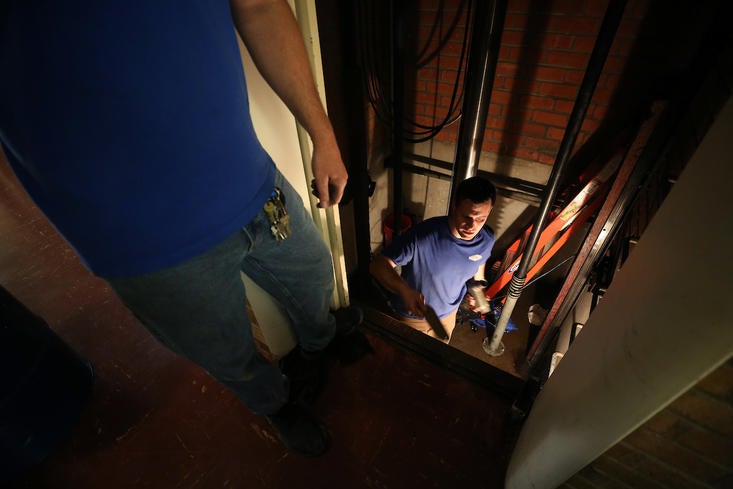 Both buildings are currently closed due to the coronavirus pandemic but students, staff, and faculty members will see the benefits when they return, said Fernando Nuñez, a project manager with the Office of Planning, Design and Construction.
The two-level elevators will go up and down quicker and steadier without the shakiness of the old systems installed in the 1950s, he said.
The cabs carrying passengers look much the same on the outside, but the internal controls and hydraulic functions have been completely replaced.
"Everything inside is pretty much brand new," Nuñez said. "They won't necessarily see the difference but they'll definitely feel it."
The old elevators operated on an analog relay system while the new ones work on an electrical microprocessor. As part of the project, new fire alarm and electrical lines were installed, and the elevator control rooms were replaced with electrical panels.
Riders will see some changes inside with better lighting on the buttons as well as markings in Braille for the visually impaired.
The improvements were made due to increasing maintenance needs of the elevators, which are more than 60 years old. Replacement parts were becoming harder to find or were no longer being made, Nuñez said.