The gene protein tyrosine phosphatase non-receptor Type 2," or PTPN2, is expressed in all the body's cells but has particularly important roles in immune cells and intestinal epithelial cells. A team of researchers led by Declan F. McCole, a professor of biomedical sciences at the University of California, Riverside, has identified a mechanism by which alterations in PTPN2, found in many patients with inflammatory bowel disease, or IBD, affect how intestinal epithelial cells and the immune cells interact.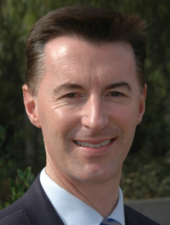 Study results appear in the journal Gastroenterology.
A single layer of cells that plays a critical role in human health, the intestinal epithelium provides a barrier while also allowing nutrient and water absorption. Intestinal epithelial cells are critical for regulating immune function, communicating with the intestinal microbiota, and protecting the gut from pathogen infection — all of which critically depend on an intact epithelial barrier. The body's largest pool of immune cells can be found directly beneath the epithelial cell layer.
In co-cultures of mouse or human intestinal epithelial cells and macrophages — a type of white blood cell that constitutes a considerable fraction of intestinal immune cells — from mice or patients with IBD, respectively, the researchers found PTPN2 controls interactions between intestinal epithelial cells and macrophages to maintain epithelial barrier function. Indeed, the researchers found PTPN2 is required for these interactions and that its loss from either cell type leads to intestinal barrier defects.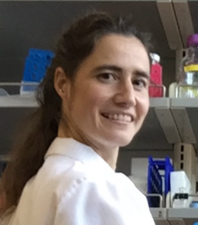 "Our results indicate that IBD patients with abnormal interactions between intestinal epithelial cells and macrophages may benefit from therapeutics that target specific pathways to correct compromised intestinal barrier function," McCole said.
McCole was supported in the study by postdoctoral researcher and first-author of the manuscript, Marianne R. Spalinger, as well as Anica Sayoc-Becerra, Alina N. Santos, Ali Shawki, Vinicius Canale, Moorthy Krishnan, Jiang Li, and Meera G. Nair at the UCR School of Medicine; and Anna Niechcial, Nicole Obialo, and Michael Scharl at the University of Zurich in Switzerland.
The study was supported by the National Institutes of Health and the Swiss National Science Foundation.
The title of the research paper is "PTPN2 Regulates Interactions Between Macrophages and Intestinal Epithelial Cells to Promote Intestinal Barrier Function."