UC Riverside's Department of History has launched a new lecture series aiming to spotlight new research on African American, African diaspora, and African history.
Historians researching race, racism, and anti-racism are also among the upcoming speakers for the Sterling Stuckey Lecture Series, named for a prominent scholar of African American studies who taught at the campus for 25 years.
The idea for the series came about following departmental discussions in June as the Black Lives Movement inspired national conversations about structural racism. Faculty members discussed the role scholars play in confronting the legacies of racism, said Michele Salzman, chair of the history department. 
The department has a strong commitment to including issues about race and diversity in its curriculum, she said.
"It's part of the importance of educating both our students and ourselves," Salzman said. 
The department created a committee to explore these ideas and its members thought it fitting to name the series after Stuckey, who is considered a pioneer in the field that became known as African American studies. 
Stuckey, who died in 2018, was active in the civil rights movement as a member of the Congress of Racial Equality in the 1960s. He joined UCR in 1989 and retired in 2004 but continued to train students for years after.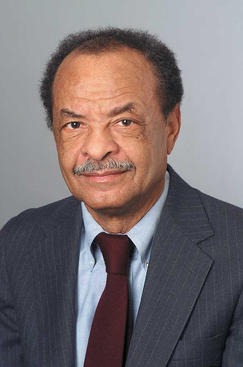 The series is meant to build on Stuckey's scholarly legacy by featuring new and innovative research, said Alejandra Dubcovsky, an associate professor of history.
"Stuckey was an innovative and rigorous intellectual who through his research and activism led a shift in the study of enslaved African Americans away from a focus on victimization and objectification toward explorations of cultural creativity, subjectivity, and agency among the enslaved," she said.
The inaugural lecture on Oct. 24 featured UC Berkeley historian Stephanie Jones-Rogers, who shared her research and documentation on women slave owners. Salzman said the event drew a large audience.
Choctaw scholar Sarah Whitt, a UCR postdoctoral student, will deliver the next lecture Thursday, Nov. 19, at 4 p.m., addressing the nation's long history of "empowering white Americans to police, surveil, and apprehend Indigenous, Black, and other people of color for perceived misbehavior," according to her lecture description.
Using white citizens' punishment of adult Indian women and men who attended Carlisle Indian School as a case study, she will examine "a punitive history of racialized surveillance and how new generations of Americans enact old settler violence."
The series will continue with three lectures each quarter. Speakers have already been booked for the winter and spring quarters.
They include Kevin Dawson, who will link West African and African American histories together by exploring how Atlantic Africans and members of the  African diaspora used water as a cultural space; Harry Nii Koney Odamtten will explore African and African Diaspora intellectual histories; and NDB Connolly will tackle issues of race and racism in the broader Atlantic world.