The only group design study conducted to date in the United States investigating a reading intervention for students with autism spectrum disorder found statistically significant vocabulary gains for students with mild to moderate symptom severity.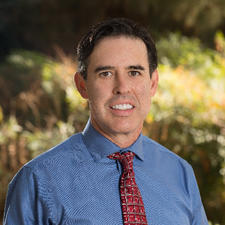 The experimental pilot study, published in Research in Autism Spectrum Disorders, matched 28 children in grades 3-8 with autism spectrum disorder identified by school district personnel as having reading difficulties in pairs with similar symptoms and reading fluency.  Students within pairs were randomly assigned to either a treatment or control group. Students in the treatment group received 1:1 instruction for 23–30 sessions of 30 minutes each four to five days per week. Interventions included vocabulary instruction, fluency with text, and reading comprehension. 
"We are encouraged by the results and that the intervention has the flexibility of the reading material built into the treatment. This allows an opportunity to meet the heterogeneous needs of students with ASD in the middle grades," said first author Michael Solis, an associate professor of education at UC Riverside.
Compared to the control group, students who had received intervention with mild symptom severity also showed moderate improvement on a standardized measure of reading comprehension. The effects were less pronounced, however, for students with greater symptom severity, suggesting the need for more customized interventions. The results suggest that, with fine-tuning from future research, the proposed intervention method may work.
Solis' research team conducted a multi-year, multi-site development project to develop the reading intervention used in the pilot study.  This work, which concluded in 2021, was supported by a $1.5 million grant from the Institute of Education Sciences.  
"We hope to replicate future studies with larger sample sizes and with more reading sessions included in the treatment. A follow-up proposal to conduct this type of work is currently under review," said Solis.  
Solis was joined in the research by UCR doctoral student Zaira Jimenez and Colleen Reutebuch and Sharon Vaughn at the University of Texas at Austin. The paper, "Reading enhancements for students with autism spectrum disorder: A matched randomized pilot experimental study," is available here. 
Thumbnail photo: Waldemar Brandt on Unsplash