Journalist and filmmaker Dexter Thomas '06, who is among the alumni featured in UC Riverside's 40 Under 40 list in the latest issue of UCR Magazine, achieved success in his field by following his passions, no matter how eclectic.
One of those interests is Japanese hip-hop, which led him to acquire hundreds of CDs and magazines while in Japan for a study abroad program. In 2014, he donated them to UCR, establishing the Dexter Thomas Jr. Collection of Hip Hop at Tomás Rivera Library.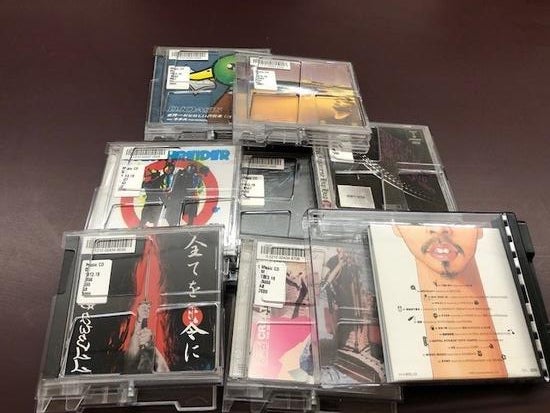 Thomas believes it's the largest publicly accessible collections of its kind, certainly outside of Japan. He also says the UCR collection has some advantages even over what's available in Tokyo: the inclusion of some important pieces of Japanese hip-hop history that are often overlooked.
"There are some mixtapes and CDs in this collection that the National Diet Library of Japan doesn't even have listings for," he said.
The collection spans from the first Japanese hip-hop records up until the early 2010s, when digital music slowly began to overtake CDs, Thomas said.
"All of the truly historically or culturally important 'landmark' stuff, that's all there. There's also some niche stuff in there — just things I added because I'm a fan."
While a student, Thomas was a DJ at KUCR, where he hosted shows devoted to hip-hop and electronica. Off air, he spent his time exploring records he was unfamiliar with, and even went as far as re-cataloging the station's entire collection, taking notes on each record he listened to.
While in Japan, Thomas, who speaks Japanese, became fascinated with what Japanese rappers were doing with the musical genre, which hasn't gotten the same attention or respect in Japan as anime, manga, or J-pop music. He started buying CDs, books, posters, and magazines, often having to venture to second-hand shops to procure rarer items.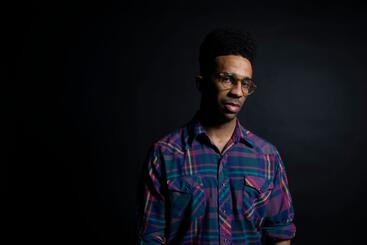 Thomas hung out with Japanese rappers and listened to a lot of music, catching up on 20-plus years of music he'd never been exposed to, and eventually began DJing and collaborating with artists in his neighborhood in Tokyo. He later wrote his dissertation at Cornell University, centering on nationalist political expression in Japanese hip-hop, and how black popular art has figured into the Japanese mainstream imagination. 
While still working on his dissertation, Thomas decided to donate his entire collection. He chose UCR because he wanted it to be available to others interested in the topic. 
"It was really important to me that this material be accessible to the public, that anybody can go and not just look at it but listen to it," he said.
Liz Przybylski, an associate professor of ethnomusicology, teaches a course called "Geneaology of Hip Hop," that includes a guided exploration of the collection and a group project based on the material.
"I have used this collection multiple times with students and they always benefit from it," she said.