African American men and women who report higher religiosity/spirituality in their lives have intermediate to ideal cardiovascular health, a UC Riverside-led study has found. The study is the first to examine how a comprehensive set of cardiovascular health behaviors and biological factors, such as diet, cigarette smoking, body-mass index, cholesterol, and blood pressure, are associated with religiosity/spirituality among African American individuals.
"By recognizing and reinforcing religiosity/spirituality in healthcare, along with culturally relevant lifestyle interventions, we could decrease the overall risk of cardiovascular disease among African American people, which would help mitigate cardiovascular health disparities," said Mario Sims, a professor of social medicine, population and public health in the School of Medicine, who was senior author on the study that appears in the Journal of the American Heart Association.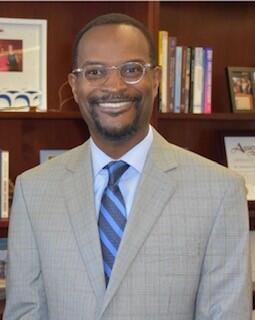 Nearly half of all African American adults are affected by cardiovascular disease — a group of disorders of the heart and blood vessels that includes coronary heart disease, heart failure, stroke, and peripheral artery disease.
The researchers performed a cross-sectional study using data from the Jackson Heart Study, the largest study of cardiovascular disease risk factors among African American individuals. They examined how reports of religiosity and spirituality are associated with factors such as physical activity, diet, smoking, and blood pressure among nearly 3,000 African American women and men, aged 21 to 84 years, who live in and around the Jackson, Mississippi metropolitan area.
Women reported higher chronic stress as well as religiosity (religious attendance, private prayer, religious coping) and spirituality (theistic, nontheistic) than men. Men, however, had larger social networks than women. Hypertension and smoking were prevalent among people with higher religiosity and spirituality.
"Religiosity and spirituality are integral parts of the African American experience and should be acknowledged as prominent sociocultural influences on cardiovascular health in the lives of this population," Sims said. 
The study also found that higher religiosity/spirituality was associated with a higher likelihood of quitting smoking or never smoking.
According to the researchers, the following mechanisms could explain why stronger religiosity/spirituality practices account for better cardiovascular health:
Religious service attendance increases people's exposure to messages, such as sermons, which integrate health and wellness topics.
Social support and services offered by religious institutions encourage positive health behaviors.
Higher religiosity/spirituality encourages healthcare use for preventive health services even outside the religious places of worship.
Religiosity/spirituality promotes positive self-care practices.
"The high prevalence of religiosity/spirituality among African American people is an opportunity to incorporate religiosity/spirituality components into culturally-tailored behavioral interventions," Sims said.
He was joined in the study by researchers at Mayo Clinic, Minnesota; Johns Hopkins Bloomberg School of Public Health, Maryland; and University of Mississippi Medical Center.
The research was supported by grants from the National Institutes of Health/National Heart, Lung, and Blood institute, National Center for Advancing Translational Sciences, American Heart Association, National Institutes of Health/National Institute on Minority Health and Health Disparities, and Center for Disease Control and Prevention.
The title of the paper is "Religiosity/Spirituality and Cardiovascular Health: The American Heart Association Life's Simple 7 in African Americans of the Jackson Heart Study."