An estimated 326,000 to 580,000 individuals experience sheltered homelessness in the United States each night, putting them at risk for depression, anxiety, serious mental illness, substance use, and physical health problems. Nonetheless, little is known about their treatment needs, particularly of community-dwelling unhoused individuals living outside the country's major urban centers.
In a study just published in Community Mental Health Journal, Andrew Subica, an associate professor of social medicine, population, and public health in the School of Medicine, and colleagues are the first to detail the scope of substance use, mental health, and health outcomes of unhoused individuals in Hawai'i County.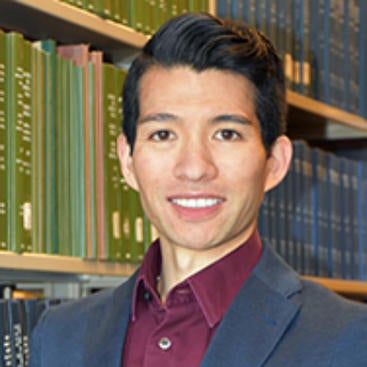 In 162 community surveys (e.g., at encampments, beaches, parks), the researchers found extreme levels of illicit drug use with 86% of Hawai'i County's unhoused reporting lifetime meth use and 60% and 33% reporting illicit prescription pill use and heroin use, respectively. Specifically, they found 12% screened positive for opioid addiction — six times greater than the 2% U.S. population rate — and 74% had methamphetamine addiction. More than half of participants suffered from mental illness with 57% and 56% of participants screening positive for clinical depression and anxiety disorder, respectively, and 86% reported fair/poor health. 
 
"We conducted this study with the Hawai'i State Rural Health Association to address the lack of empirical data to guide state and county prevention and intervention efforts in the state's unhoused communities, despite Hawai'i battling the nation's second highest rate of homelessness and Hawai'i County experiencing a severe drug overdose crisis," Subica said. 
In addition to severe problems with drug use, mental illness, and poor health, his team found severe racial disparities in Hawai'i's unhoused with 77% reporting Native Hawaiian heritage despite Native Hawaiian constituting just 13% of the Big Island's population, indicating Indigenous Native Hawaiians may make up most of the unhoused persons in Hawai'i County.
"Because mental disorders were strongly associated with poor health in our study, allocating greater resources and funding to increasing the engagement of rural individuals experiencing homelessness in extant mental health and substance use services may be an effective way to improve health outcomes in rural communities within the U.S.," Subica said.
Subica was joined in the study by Daryl S. Sampaga of Operation Sammy Muscular Dystrophy Hawai'i; Jana Ortiz‐Misiaszek of the Hawai'i State Rural Health Association; and Tammy K. K. Martin of the Hawai'i Pacific University; and Scott K. Okamoto of University of the Hawai'i Cancer Center.
This project was supported by the National Institute of Mental Health and National Institute on Drug Abuse. The content of the research paper and this article do not represent the official views of these institutes.
The title of the paper is "The Mental Health, Substance Use, Physical Health, and Mental Health Treatment Need of Community Individuals Experiencing Homelessness in Hawai'i."
Header image credit: zhuzhu/iStock/Getty Images Plus.