For more than 30 years, UCR Riverside has provided early childhood education and childcare services for employees and students.
The program, which is part of UCR's Auxiliary Services, marked a new chapter on Sept. 1 as it celebrated its new name as the Center for Early Childhood Education. 
Formerly known as Early Childhood Services, the change better reflects the nature of the work performed by its staff of over 40 teachers and increased programs and resources it offers to parents, said Davina Bailey, director of the Center for Early Childhood Education.
"We are educators and early education practitioners that lay the foundation for our future leaders," she said.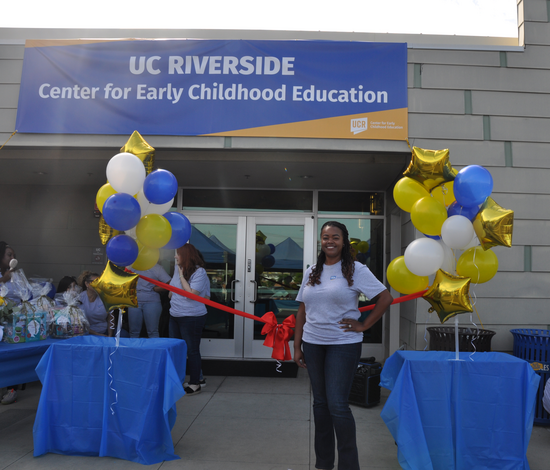 It's a change that has been a long time coming but the pandemic reinforced how critical the center's services are for parents, Bailey said. Their staff provided information and resources such as masks and hand sanitizer to parents.
Bailey said the rebranding is an opportunity to reintroduce what the center does now that it has returned to normalcy since COVID-19.
The center serves children from 2 months of age to kindergarten, providing preschool and kindergarten programs for children of students, staff, faculty, and community members. 
The center is housed in two buildings on Watkins Avenue where it separates kids in three groups: infants, toddler, and early preschool. It also has a private kindergarten and enrichment program.
Specialized programs are offered for each group. For infants, the focus is on establishing attachments, language development, and meeting individual needs such as feeding and diaper changing.
Toddlers learn motor skills such as running and painting, improving language comprehension, and social skills such as how to express emotions. For pre-kindergarten students, the curriculum includes hands-on interactions in a well-designed environment to learn social skills such as impulse control through concepts like sharing, and cognitive skills through basic math, arts, and writing concepts.
"We really focus on getting them prepared for kindergarten," Bailey said.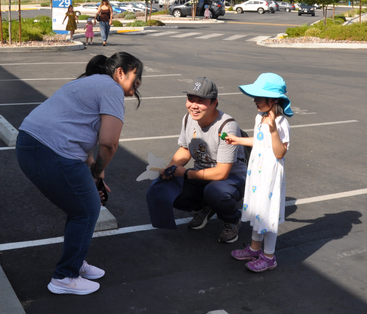 The center usually has about 200 kids when fully enrolled between the fall quarter and the end of the spring quarter and is about 70% full during summer.
This fall, the center will be partnering with Cal State San Bernardino for parent workshops on a variety of parenting topics such as nutrition and positive guidance. It will also host social cafes where parents can network, engage in discussions, and set up playdates for their children.
The center's staff has over 700 years of collective experience in the early education field with an average of 18 years, Bailey said. Half have bachelor's degrees or higher in the field while the rest have associate degrees or related child development credentials.
Andy Plumley, a retired associate chancellor of auxiliary services, saw the program grow during his four decades at UCR. He was among those attending the ribbon-cutting ceremony on Friday.
"It truly is an educational program," he said. "The teachers have always been good."
Parent Yiwu Yan, whose five-year-old daughter, Alina Yan, has been attending the center for two years, said he's grateful for the program.
"She's just very excited about going to school every day," he said.