UC Riverside will join Giving Tuesday on Nov. 28, encouraging donors to support campus programs, scholarships, and initiatives.
This year, 29 different funds will be featured on the Giving Tuesday website as part of International Day of Giving. They include colleges, units, affinity groups, and programs supporting the university.
The campaigns represent a variety of campus groups in which donors can support students, research, and programs during the 24-hour window that begins at midnight. Last year, the Office of Annual Giving raised $170,942 with 478 donors. This year, the goal is 550 donors.
As it did last year, the Office of Annual Giving has encouraged the participation of campaign champions to promote Giving Tuesday with personalized appeals to their circle of friends through their networks and social media.
Marianne Paek, director of Annual Giving and a UCR alumna, said being a champion is like being a cheerleader for UCR, just as many supporters do by wearing UCR gear or sharing posts.
"Alumni and friends may not realize that their influence holds power in inspiring others to make a difference through their support, and strength in numbers has great impact here at UCR," she said.
Alumni, faculty, staff, and friends can sign up to become a champion, setting up a profile with a personalized message, fundraising or donor goal, and push to social media, text, or email. More than 70 champions have signed up so far.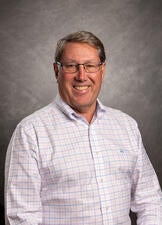 Jeff Pack, an alumni member of the UC Board of Regents and UCR Alumni Association secretary/treasurer, signed up as champion. He plans to contact fellow alums, some of whom he's reconnected with since attending UCR over 40 years ago, to spread the word on how they can help increase UCR's impact on students and the region.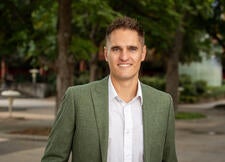 "I make sure they know the wonderful difference they can make in the lives of UCR students and in our local communities," he said. "I'm proud of UCR, and I want others to know why. It's an easy and gratifying story to tell, and as a UCR Champion, I think I'm the right person they should hear it from." 
Austin Quick, senior director of principal giving in Development and a UCR alum, joined as a champion because he wants to help make UCR a better place and increase the percentage of alumni donating annually.
"Everyone has a role to play in strengthening this alumni network and that is why I choose to champion UCR's Giving Tuesday efforts," he said.
To sign up as a champion go to alumni.ucr.edu/champion.