Three UC Riverside entomologists have won prestigious awards from the Pacific Branch, Entomological Society of America.
Elizabeth Grafton-Cardwell, director of the Lindcove Research and Extension Center at Exeter, Calif. and a research entomologist, won the CW Woodworth Award "for outstanding accomplishments in entomology over at least the past 10 years." Grafton-Cardwell studies strategies for integrated pest management of San Joaquin Valley citrus.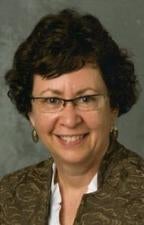 Christiane Weirauch, a professor of entomology, won the Systematics, Evolution, and Biodiversity Award, which "recognizes an individual who has achieved excellence in at least one of the entomological sub-disciplines of systematics, evolution, and biodiversity." Weirauch's research focuses on systematics and evolution of True Bugs, which are found in terrestrial, aquatic, and marine habitats.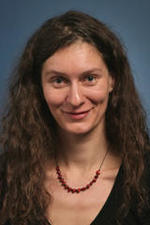 Kelsey McCalla, a Ph.D. graduate student, won the Student Leadership Award, which recognizes an undergraduate or graduate student for "outstanding leadership in his/her department, university, community, and professional societies, while still achieving academic excellence." McCalla investigates the interactions between invasive ants and key parasitoids, as well as the community-wide, long-term impacts of invasive ants in citrus.