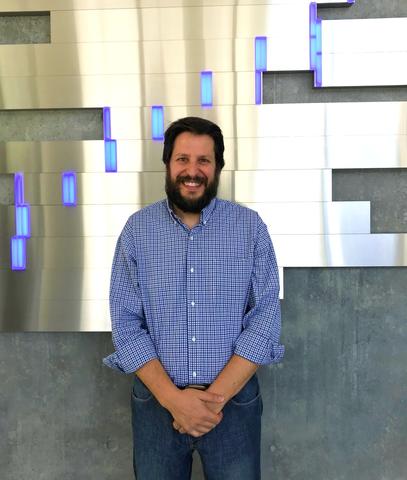 Georgios Vidalakis, a professor and UC extension specialist in UCR's Microbiology and Plant Pathology Department, has been named Presidential Researcher for Sustainable Citrus Clonal Protection. The position will enable Vidalakis, an expert in plant pathology, to continue doing research that improves citrus production and quality in California.
A $1 million endowment fund for this work was established by the state's Citrus Research Board, or CRB, with funds matched by the UC President. It will support Vidalakis for the next five years as he helps develop diagnostic tools and therapies for citrus pathogens. 
On learning of his appointment, Vidalakis thanked the CRB, as well as the College of Natural and Agricultural Sciences and UC Agricultural and Natural Resources program for making his new research post a reality. 
He also said the endowment is a natural extension of a long history of collaboration between the California citrus industry and the UC system. 
"This was not a random event," he said. "We are number one in the world for citrus research because of more than a century of work done in Riverside that we have to build on."
Originally from Greece, Vidalakis got his undergraduate training in plant protection from the Agricultural University of Athens. 
"In 1997, my advisor reached out to colleagues around the world for consensus on the best place to get a doctorate in citrus pathology. Every one of them told her UC Riverside was the best of the best. And that is why I came," said Vidalakis, who earned his doctorate in plant pathology at UCR in 2004.
After graduating, Vidalakis briefly returned to Greece, intending to set up citrus research programs in his home country. Six months later, he was advised to apply for an opening as director of the UC Citrus Clonal Protection Program, or CCPP. He took the job and continues to serve as director of that program. 
The Citrus Research Board provides the CCPP with assessment funds from the $3.4 billion California citrus industry. The CCPP maintains more than 450 varieties free from diseases. As part of the National Clean Plant Network, CCPP also provides researchers, growers, and over 3,000 citrus enthusiasts around the world with healthy citrus propagation materials.
The CCPP is a collaborative program between the UCR Department of Microbiology and Plant Pathology, the CA Department of Food and Agriculture, the U.S. Department of Agriculture Animal and Plant Health Inspection Service and California's citrus industry.
"The UC Citrus Clonal Protection Program was the first of its kind anywhere in the world. It was a huge honor to be named its director then, and it's an even greater honor to be named Presidential Researcher for its sustainability now," Vidalakis said.