Nigel Hughes, a professor of geology in UC Riverside's Department of Earth and Planetary Sciences, is the 2018-19 recipient of the Innovative Teaching Award from UCR's Academy of Distinguished Teachers.
The academy also awarded the Junior Excellence in Teaching Award to two faculty members, Stephanie Dingwall, who joined the Department of Biochemistry in 2016 as a lecturer; and Igor Barsukov, an assistant professor in the Department of Physics.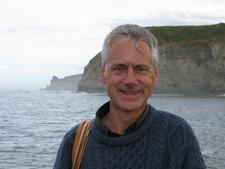 Hughes was praised for his efforts in engaging religious and artistic viewpoints through different cultures and the science of our origins. He engaged students through field trips, speakers, and videos while maintaining high expectations, the academy said. Nomination letters said he made a strong impact on students and colleagues.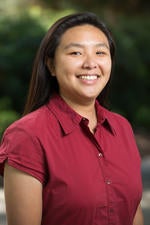 Dingwall brought a diverse range of teaching methods to introductory biochemistry including podcasts, active learning, online discussions, and interactive videos, the academy said. Her evaluations included comments such as "amazing teacher" and "the best professor I have had at UCR."
Barsukov, who teaches physics for lower division, upper division, and graduate students, blends science education with students' life experiences and includes group involvement — even for classes of 200 students, the academy said.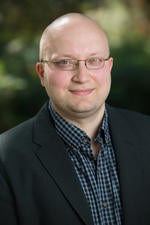 Students described Barskov as "truly an amazing physics professor" and said that he "paced the class in a way that we would be at the edge of our seats."
"UCR is fortunate to have such dedicated teachers, finding new and innovative ways to engage our students in not only the subjects that they are learning, but the learning process itself," said Morris Maduro, chair of the academy and a professor of biology.
The Academy of Distinguished Teachers was founded in 2005 to recognize the accomplishments of outstanding teachers among the UCR faculty and to provide a range of services to help other UCR faculty members improve their work in the classroom.