UC Riverside psychology professor Rachel Wu has obtained a $739,000 National Science Foundation, or NSF, CAREER Award to study how learning new skills can increase cognitive abilities in older adults. This award is NSF's most prestigious award for early career faculty who serve as role models in research and education.
The grant will fund a five-year study on learning in older adults that runs from 2019-24.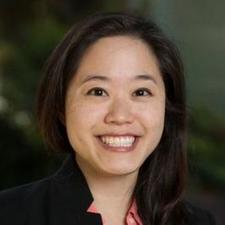 Wu has been studying how learning several new skills at once can increase cognitive abilities in older adults. Her research team recently published a paper in The Journals of Gerontology, Series B: Psychological Sciences. 
This paper includes a small-scale study with older adults between the ages of 58-86 who took three-to-five classes for three months in subjects including Spanish, photography, and music composition. They spent about 15 hours learning each week, similar to an undergraduate course load.
"By week six, we found that older adults increased their cognitive abilities to levels similar to middle-aged adults," Wu said.
The NSF grant will allow her to expand the research to include 180 participants tracked over 18 months.
The new project aims to replicate the main finding in a larger group, while also investigating who the intervention may best serve. 
Besides increasing cognitive abilities, Wu said study participants also seemed to become more empowered to learn. The grant will also investigate how intense learning experiences may increase motivation to learn. 
"This research applies what we know about learning to learn in infancy and childhood to older adulthood," she said. "In doing so, we may be able to maximize gains in older adulthood."
If you are in the Riverside area and are interested in participating in the study, please email the lab at ucr.callalab@gmail.com or call (951) 827-5278.