UC Riverside Professor Laila Lalami's latest novel, "The Other Americans," has been selected as a finalist for the 2019 National Book Award for fiction. 
The shortlist, announced Oct. 8, places her novel alongside "Trust Exercise" by Susan Choi, "Sabrina & Corina: Stories" by Kali Fajardo-Anstine, "Black Leopard, Red Wolf" by Marlon James, and "Disappearing Earth" by Julia Phillips.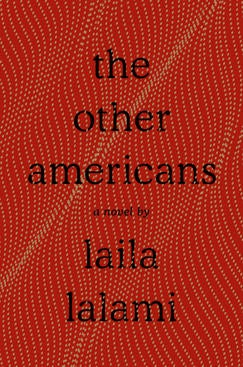 Established in 1950, the National Book Awards are annual U.S. literary prizes administered by the National Book Foundation, awarding prizes for fiction, nonfiction, poetry, translated literature, and young people's literature. Winners in each genre will be announced at the National Book Awards Ceremony and Benefit Dinner Nov. 20 in New York City.
Set in the Mojave Desert, "The Other Americans" follows a Moroccan American family as they grapple with tragedy, providing a contemporary portrait of the immigrant experience. The novel, also a finalist for this year's Kirkus Prize, received starred reviews from BookPage, Publishers Weekly, Booklist, and Kirkus Reviews, and was listed in Time magazine's selection of the best fiction of 2019. 
Lalami was recently awarded the 2019 Simpson/Joyce Carol Oates Literary Prize and honored by the Carnegie Corporation of New York as part of its annual "Great Immigrants" tribute. Her previous novel, "The Moor's Account," garnered the American Book Award, the Arab American Book Award, and the Hurston/Wright Legacy Award. It was a finalist for the Pulitzer Prize for Fiction in 2015.