Manu Sridharan, a UC Riverside associate professor of computer science and engineering, has been named a distinguished member by the Association for Computing Machinery.
Sridharan is one of 62 computing professionals being inducted this year for outstanding contributions to the field, the association announced Oct. 29. The group is an international learned society for computing.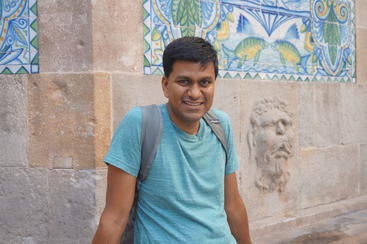 The association selected members working at leading universities, corporations, and research institutions around the world who have done innovative work in artificial intelligence, human-computer interactions, computer engineering, computer science education, cybersecurity, graphics, and networking for its 2019 Distinguished Member Awards, according to a news release.
"I am, of course, thrilled to have been selected," Sridharan said. "I have had the good fortune of being able to closely collaborate with several ACM Distinguished Members over the years, and I have an enormous respect for their work. I feel quite honored to now be a part of that group."
Sridharan said his research straddles the areas of programming languages and software engineering, building tools that software developers can use to make their code fast, secure, and reliable.