Mihri Ozkan, a professor of electrical and computer engineering at UC Riverside, has been elected a Fellow of the National Academy of Inventors, or NAI. 
The NAI Fellows Program highlights academic inventors who have demonstrated a spirit of innovation in creating or facilitating outstanding inventions that have made a tangible impact on quality of life, economic development, and the welfare of society. Election to NAI Fellow is the highest professional distinction accorded solely to academic inventors.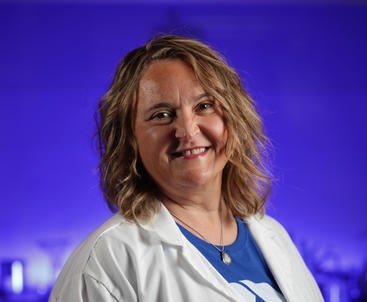 Ozkan is dedicated to developing green technologies and is an activist fighting climate change. Her research explores new materials for improved, low cost, and environmentally friendly energy storage and performance that can also be produced at industrial scale. 
"I am honored to join the family of the National Academy of Inventors Fellows," Ozkan said. "As an environmental activist working on out-of-the-box and transformational lithium-ion battery technologies to power zero-emission vehicles and smart cities, I am thankful to the NAI Fellows selection committee and board of directors for recognizing my work toward achieving sustainable green energy for the 21st century."
Ozkan's lab has engineered beach sand, portabella mushrooms, Silly Putty, organic greens, waste glass bottles, metal oxides, and carbon-based materials at the nanometer scale for use as anode or cathode materials in superior "green" batteries. Her group recently developed lithium-ion batteries that last three times longer than graphitic batteries used today.
In 2015, her lab announced creation of a reusable, sponge-like material that can soak up oil spills. They partnered with a design firm to create a futuristic "sponge bikini" that became an international sensation. Ozkan's work on this and other novel projects has been covered by prominent media outlets, including Fast Company, Popular Science, and "Late Night With Conan O'Brien." She holds 12 U.S. patents.
"It's gratifying to see a deserving scholar like Professor Ozkan recognized by the National Academy of Inventors," said UC Riverside Chancellor Kim A. Wilcox. "Her research in advancing sustainable technologies are sure to have a profound impact nationally and globally for years to come."
Ozkan is the first woman in the Marlan and Rosemary Bourns College of Engineering and the fifth UC Riverside professor to join the National Academy of Inventors. Ozkan has also been named a Frontier Fellow by the National Academy of Engineering, and a Keck Fellow by the National Academy of Sciences.