Two UC Riverside School of Business professors have been named to the Poets & Quants Top 40 Under 40 MBA Professors list for 2020.
Ye Li, 36, and Marlo Raveendran, 37, are both assistant professors of management. Li has been a faculty member since 2012 while Raveendran joined UCR in 2013.
Poets & Quants, a publication covering business schools and programs, published its list on April 29. More than 160 professors received nominations. 
The list, now in its eighth year, identifies "the world's best young business school professors in terms of research prowess, teaching chops, and impact they have on current students, former students, colleagues, business education research, and society and the world in general," according to the publication.
UC Riverside was one of only five campuses with two professors on the list, said Nathan Allan, editor and writer with Poets & Quants.
He described Li, who received almost 90 nominations, as a "must-have" for the list. Poets & Quants received more than 2,000 nominations in total.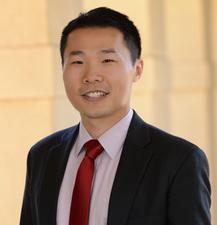 "We were impressed by Li's massive body of research and the impact and influence it's had on the business education community," Allen said.
Li's work focuses on financial decision making, particularly the role of emotions and cognitive ability in influencing those decisions.
"I'm deeply humbled and grateful to all the students, alumni, and faculty that sent in nominations on my behalf," Li said.
Raveendran was one of 12 women to make the 2020 list.
"I truly enjoy teaching the strategy core and elective, and I am delighted that this comes across," she said.
Raveendran's research focuses on corporate strategy and organizational design, including how individuals influence an organization's structure.
 "It was clear from the nominations, Raveendran connects with students, makes the material incredibly interesting and valuable, and is an essential professor in the MBA program at UC Riverside," Allen said.
In addition to evaluating the nominations, Poets & Quants judged professors on their teaching, research, citations, awards, grants, and media appearances.