Three UC Riverside professors have been recognized for their exemplary teaching in the 2019-20 academic year by the Academy of Distinguished Teachers.
Vice Provost and Dean of Undergraduate Education Jennifer Brown announced the winners Monday, May 4. Her office, in partnership with the Academy of Distinguished Teachers, sponsors the awards. 
Matthew Casselman is the 2019-20 recipient of the Innovative Teaching Award. His work as an assistant professor in the Department of Chemistry demonstrates a remarkable combination of educational innovation, scholarship, and student-centered instruction.
According to the academy's website, the Innovative Teaching Award honors "the transformation of classroom pedagogy and/or course curricula with original, inventive, and impactful approaches to instruction."
The academy also awarded the Junior Excellence in Teaching, or JET, award to assistant professors Natasha McPherson in the Department of History and Kenichiro Tsukamoto in the Department of Anthropology. The JET award honors junior faculty members "whose early career record demonstrates the commitment and determination of an outstanding teacher while pursuing research excellence. Hallmarks of the successful nominees are vibrancy, passion, and devotion to the teaching mission, as well as the efficacy of results."  
Jack Eichler, chair of the Academy of Distinguished Teachers and associate professor of teaching with the Department of Chemistry, said members of the academy were most impressed with how Casselman, McPherson, and Tsukamoto are making a profound impact on their students.
"Their commitment to designing and implementing pedagogies of engagement makes them exemplars of teaching for the entire UCR community of teacher-scholars," he said.
Meet the award recipients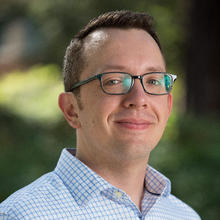 Casselman leads his student-centered approach to teaching with significant amounts of active learning facilitated through flipped classroom methods. Students are introduced to the learning material before class, while in-class activities take the form of lecture tutorials where students collaborate to work through questions that require the application of the pre-lecture content. Casselman made efforts to disseminate his materials so that other faculty may benefit from his course development. By publishing his flipped modules at the OrganicERs (Organic Chemistry Educational Resources) instructor resource website, he improves chemistry instruction for all students.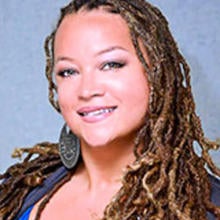 McPherson is an outstanding teacher and advances classroom instruction through deep student engagement with primary sources. In her classes, "Jim Crow America" and "Slavery and the Old South," McPherson immerses students in the practice of historical scholarship, leaving a profound impact on her students and reflected in her remarkable course evaluations. Among the many accolades bestowed on her by her students, one student commented: "this course was truly life-changing for me and the message McPherson has taught...will have a forever lasting impression on me."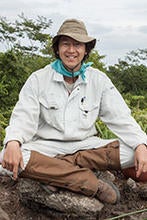 Tsukamoto bundles multimedia presentations, lectures, discussions, research papers, and projects that emphasize problem-solving and experiential learning in his dynamic classroom. He co-authored the textbook "The Past in the Present: An Introduction to Archaeology," which includes a web-based resource in which a virtual archaeological site can be used to teach students basic concepts such as stratigraphy and dating. This resource provides a monumental and novel approach to teaching an introductory course in archaeology. Tsukamoto has created a learning environment in which undergraduate students can fully engage with the field of anthropology that can serve as inspiration for all faculty.
The Academy of Distinguished Teachers was founded in 2005 to recognize the outstanding teachers among the UCR faculty and to provide a range of services to help other UCR faculty members improve their work in the classroom.  For a list of academy members visit the Academy of Distinguished Teachers.