UCR Staff Assembly is honoring Ronda Inzunza and Robert Stephens as the latest winners of its Get Recognized peer awards program.
Inzunza, an administrative officer at the Harvest Shared Services Center, was the January winner. Stephens, an assistant director in Student Conduct & Academic Integrity Programs, was the February honoree.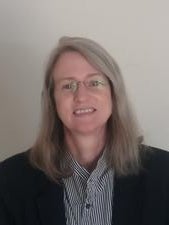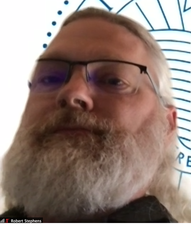 Stephens was presented with the award in a Zoom meeting with his colleagues on May 6. Inzunza was presented with her award April 17 during a Zoom office meeting with her colleagues. 
Both will be acknowledged at the May 13 Staff Assembly meeting. They each received a Starbucks gift card and will be presented with a certificate and Staff Assembly bear when they're back on campus.
Stephens' colleagues praised him as friendly and helpful, noting he manages a busy workload while recently earning a doctorate. 
"He serves as a role model within our department by being approachable, reliable, and hardworking," one colleague said.
Inzunza's colleagues described her as consistently helpful with a positive attitude, adding she was instrumental in overseeing a recent renovation to the Harvest Shared Service Center facility.
"Ronda is the reason our building runs as smoothly as it does," a colleague said.