Tod Goldberg, a professor of creative writing and director of the UCR Palm Desert low-residency MFA program, has been awarded a grant by the California Desert Arts Council, or CDAC, for his essay on sheltering in place, "The Outside In." 
The grant is part of the $50,000 Keep Art Alive fund formed by CDAC and the La Quinta Arts Foundation in response to the COVID-19 pandemic. Goldberg's essay was the first to be awarded a grant through the initiative.
"The Outside In" is a piece of narrative nonfiction inspired by an encounter Goldberg had with an elderly neighbor with dementia, who appeared in Goldberg's living room one day while he was sheltering in his Coachella Valley home.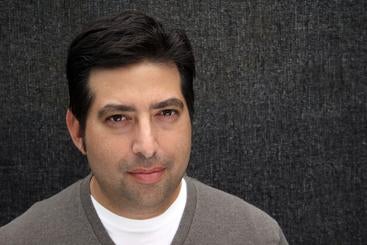 "I wrote this essay because I haven't been able to walk into my living room without thinking of my neighbor, who doesn't know why the world has changed so drastically, and may never," he said. "I wanted to memorialize the larger connections we make with people, with the land, and with the animals who live among us."
The fund was established to award Coachella Valley artists and nonprofit organizations who create thoughtful, inspiring, and relevant works responding to the crisis with $500 grants for individual artists and $1,500 grants for organizations with budgets up to $1 million. Goldberg responded to the call announced by CDAC in April and was awarded the grant on May 11.
"The challenge when writing about a collective experience of this magnitude is that everyone has a unique experience that nevertheless contains some very familiar contours — we're all confined to our homes; we're all aware of the risks inherent to our lives simply from existing; we all know someone who has become ill," Goldberg said. "My inclination in moments of chaos is to look for some unifying theory, some way to solve a single, minute problem and hope that doing so will ease that chaos a little bit."
Goldberg was compelled to write about his experience with the pandemic, noting trauma can be isolating despite how many times people are told, "We're all in this together."
"I think it is important to speak openly and honestly about what you're feeling," Goldberg said. "Telling someone you're afraid is often enough to make yourself feel better, if only slightly. And so, I'm not afraid to reveal that I feel lost, that I feel sad, and that I'm worried about people I'll never know. I think that's typically called being human."
Goldberg is the bestselling author of over a dozen books, including the novels "Gangster Nation," "The House of Secrets," and "Gangsterland." His next book, "The Low Desert," will be released in 2021.
Read "The Outside In" here.