Two UC Riverside professors are among a dozen academic leaders selected for the inaugural Freedom Scholars program, which promotes those advocating for economic, racial, and social justice.
Alisa Bierria, an assistant professor in the Department of Ethnic Studies; and Dylan Rodriguez, a professor of Media and Cultural studies; will each receive $250,000 over two years.
The Marguerite Casey Foundation and Group Health Foundation announced the new program on Sept. 15, providing a total of $3 million to support academic topics related to economic and social justice that are often underfunded and ignored. The scholars, selected from a national pool, explore topics including abolitionist, Black, feminist, queer, radical, and anti-colonialist studies.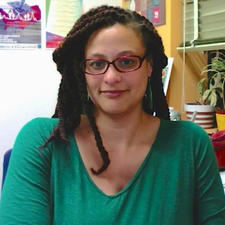 Bierria, a Black feminist philosopher, has spent years writing, teaching, and organizing on issues of racialized gender violence, state violence, and redress. She is also part of Survived and Punished, a national project that develops policy and research strategies to challenge the criminalization of domestic and sexual violence survivors.
She is developing a manuscript titled "Missing in Action: Agency, Race, & Invention," co-editing a special issue of the academic journal Social Justice called "Community Accountability: Emerging Movements to Transform Violence," and co-leading the development of a public digital archive documenting feminist social movements.
"Dismantling conditions of violence requires rebellious imagination, and the most powerful and revelatory ideas emerge from grassroots social movements," Bierria said. "Thinking collaboratively with survivors of violence, organizers, artists, scholars, and care workers about transformative politics, radical care, and strategic action is a practice that is at the heart of my work."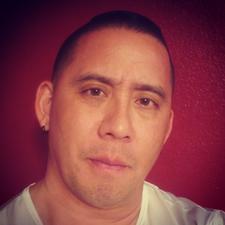 Rodriguez, who is president of the American Studies Association and recent chair of the UCR Academic Senate, explores the history of anti-Blackness and racial-colonial violence and how those forms of power permeate everyday state, cultural, and social formations.
He is the author of three books: "Forced Passages: Imprisoned Radical Intellectuals and the U.S. Prison Regime," and "Suspended Apocalypse: White Supremacy, Genocide, and the Filipino Condition." His latest book, "White Reconstruction: Domestic Warfare and the Logic of Racial Genocide," will be published by Fordham University Press this fall.
"I am obligated to contribute my scholarly energy to the advancement of revolts, insurgencies, and abolitionist and liberation struggles that are continuously unfolding nearby and around the world," he said. "This is a time to cultivate radical collective genius, and I am committed to challenging all forms of reaction to this genius — including liberal reformism — that threaten to undermine its transformative potential."