Cassandra Guarino, a professor of education and public policy at UC Riverside's Graduate School of Education, has received a nearly $500,000 grant from the National Science Foundation to study access to computer science education.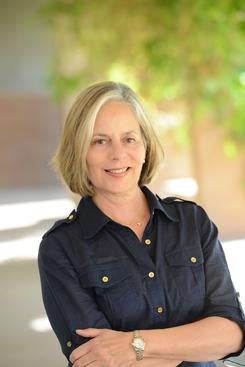 The three-year grant, announced in August, provides Guarino with $498,086 from December through November 2023 supporting a collaborative research project with researchers at Loyola Marymount University, UC San Diego, and California State University Long Beach with a total budget of nearly $1.5 million.
The study looks at how certain groups of students are systematically less able to access computer science education and what those factors may be.
"It is well documented that the demographic characteristics of students in computer science are highly skewed toward males versus females and have skewed racial/ethnic distributions," her research abstract states. "What is not fully understood is at what point these imbalances are greatest and the degree to which they worsen as students progress throughout computer science undergraduate programs."
The study will look at college application, admissions, and retention data to show how students from different demographics and pre-college preparation skills perform. It will include ten years of data from the four collaborating institutions.
Researchers will also explore how remote learning due to the pandemic has affected access for different populations.