The American Association for the Advancement of Science, or AAAS, has elected UCR mycologist Jason Stajich to its 2020 class of fellows for his research into the evolution of fungi and other microorganisms.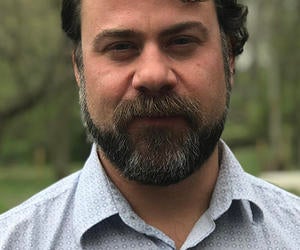 Mycologists work with fungi, which are living organisms recognizable as molds, yeasts, and mushrooms. Stajich, a professor in the Microbiology and Plant Pathology Department, uses the study of fungi and their genomes as a tool to understand the process of evolution and how they interact with animals, plants, bacteria, and other fungi.
Some of Stajich's work involves the functions of genes involved in the evolution of zoosporic fungi — which are fungi with a life stage that can swim — and the symbiotic relationships between fungi, algae, and bacteria in desert environments. 
His laboratory also studies the interactions between pathogenic fungi and hosts they infect. 
"These different projects seek to provide new insight into the big picture of how the complexity of life evolved and how host and microbe interactions co-evolved," Stajich said.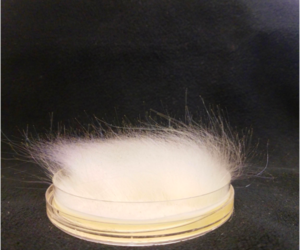 The AAAS tradition of electing fellows began in 1874, and Stajich joins esteemed scientists Thomas Edison (1878), sociologist W. E. B. Du Bois (1905), and popular science astronaut Ellen Ochoa (2012) in this honor.
This year's class of fellows includes 489 scientists from across the country. Each of the fellows will be presented with an official certificate and a rosette pin on Feb. 13, 2021. The rosettes are gold and blue, colors symbolizing science and engineering. 
Stajich has been widely recognized for his work this year. He and Hailing Jin, professor of genetics, joined a class of 73 total fellows elected to the American Academy of Microbiology. The academy is a leadership group of scientists from around the globe within the American Society of Microbiology elected annually through a selective, peer-reviewed process.  
He was also elected a fellow of the Mycological Society of America this summer, a distinction awarded for a record of solid research, successful teaching, and significant service to society.