For the fourth straight year, UC Riverside's Graduate School of Education can boast a 100% internship match rate for students in its school psychology program.
Students seeking a doctorate in psychology from an American Psychological Association-accredited program must complete an internship as part of their training. The Association of Psychology Postdoctoral and Internship Centers program is the main way many students obtain internships in clinical, counseling, and school psychology programs.
Students are required to submit a detailed application, apply to and interview at individual sites, and rank their choices. Students are then chosen in two rounds of matches.
Austin Johnson, the GSOE school psychology program director and an assistant professor, said all six students who participated in the 2021 process were matched in the first round. 
"This is an incredible achievement for our students, and I want to sincerely congratulate them on this milestone," he said.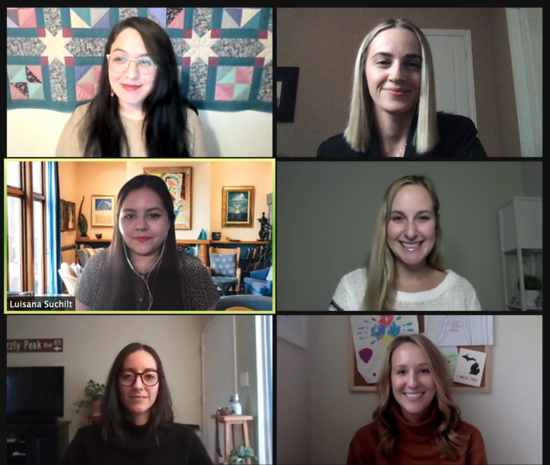 School psychology students Laura Alba, Barbara Katic, Ainsley Losh, Anacary Ramirez, Luisana Suchilt, and Elina Veytsman wrote that "despite the challenges of the COVID-19 pandemic, we are happy to have completed the APPIC match process, and we are excited for this next step in our professional journey. We are looking forward to representing UCR at our future internship sites across the country."
The national match rate nationally this year is 80%, Johnson said.
All UCR students who participated in the match process the previous three years were also successful in being placed during the first round, he said.