Two UC Riverside professors in the Graduate School of Education are being honored by the American Educational Research Association for their research work.
Rita Kohli, an associate professor in the Education, Society, and Culture program, has been selected as the AERA Division K Teaching and Teacher Education 2021 Mid-Career Scholar.
Uma Jayakumar, an associate professor in higher education administration and policies, has won the AERA Division G 2021 Henry Trueba Award for Research Leading to the Transformation of the Social Contexts of Education.
Both will be presented with their respective awards at the AERA annual conference, which is being held online, in April.
The Mid-Career award honors outstanding researchers in the second stage of their careers. Throughout her career, Kohli has examined race and racism in schools and teacher education programs as well as documenting the experiences of teachers of color.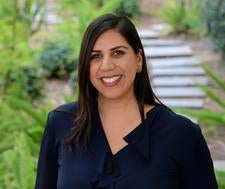 "It is such an honor to be recognized for this work that only exists in collaboration with so many powerful and inspirational educators from across the nation," Kohli said.
A notification letter from the awards committee praised Kohli's rigorous scholarship and her efforts to improve the well-being of teachers of color and students of color through her work.
"The committee found Dr. Kohli's studies of the racialized experiences of teachers of color and efforts to amplify their voices through her work to be especially exemplary," the committee stated. "Dr. Kohli's engaged scholarship is critically needed to move the field of teacher education forward in ways that can be transformative for teachers and students, alike."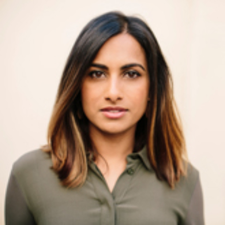 The Henry Trueba award honors scholars who have made distinguished contributions to the transformation of the social contexts of education.
"This award means the world to me because unlike so many of our academic metrics and reward systems, it is not focused on publication numbers or knowledge for the sake of knowledge, but emphasizes what should matter most: social impact, equity-oriented change and transformation," Jayakumar said. 
Jayakumar has focused her research and teaching on racial justice and policy in higher education, including how campus climates shape student access, outcomes, and experience.
In nomination letters, colleagues praised her work for shaping policy discussions and receiving citations in Supreme Court cases involving affirmative action higher education policy.
"Dr. Jayakumar is a fierce advocate for racial justice who through meticulous study and rigorous research has made incredibly scholarly impact both on the field, the functions, and composition of higher education institutions," according to a letter by three colleagues.