A third-year doctoral student in school psychology has been awarded a national fellowship with the American Psychological Association's Minority Fellowship Program. 
The fellowship will provide Tyler Womack, a student in the Graduate School of Education, financial support during her fourth year at UCR and the opportunity to participate in a paid summer internship with the federal Substance Abuse and Mental Health Services Administration.
The program is a partnership between the agency and the American Psychological Association supporting the training of students for careers in behavioral health services.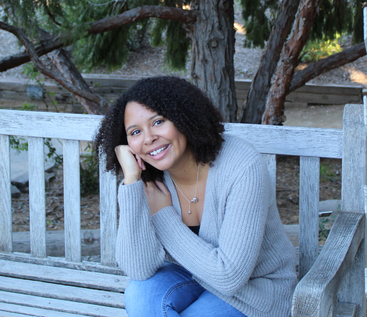 Womack said her passion for pursuing a career in school psychology was inspired by her experience advocating for a brother with autism and the lack of services available for the distinct needs of children of color.
"Through this fellowship, I will have access to a lifetime network of psychologists and other professionals that aim to provide high-quality, culturally responsive services to minoritized children and families," she said. "I am excited for this opportunity and the ways in which I will become a more culturally competent practitioner and researcher."
Austin Johnson, an assistant professor of school psychology and director of GSOE's school psychology program, praised Womack, describing the fellowship as a high-profile one.
"It's a genuine achievement and given Tyler's exceptional achievements throughout her time at UCR, it comes as no surprise to me that she's been selected," he said.