Kimberly Guerrero, an associate professor of theatre, has been invited to join the Academy of Motion Picture Arts and Sciences in recognition of her 30-year acting career. 
The Academy announced that Guerrero was among the 395 new members from across the film industry — including 33 actors — who "have distinguished themselves by their contributions to theatrical motion pictures." She joins Professor Patricia Cardoso as the second UCR faculty member to join the academy. 
"I'm profoundly grateful to all my colleagues in the Academy who championed this invitation," said Guerrero, whose most recent work includes "The Glorias" (2020), "Catch the Fair One" (2021), and "Montana Story" (2021). "I join a long line of contemporary storytellers who have been working so hard, for so long, to help remedy the underrepresentation and misrepresentation of indigenous people, and the marginalized voice, in our industry. I view this honor as one more positive step in the right direction."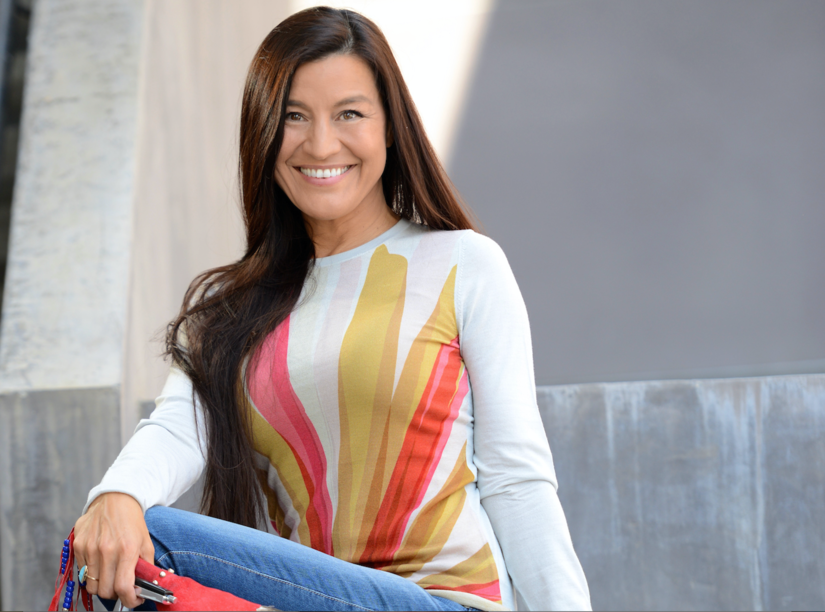 According to the Academy's news release, membership selection decisions are based on professional qualifications, with representation, inclusion and equity remaining a priority of Academy Aperture 2025, a five-year initiative that aims to increase the number of women and underrepresented ethnic and racial communities. 
Forty-six percent of the 2021 class are women, with 39% coming from underrepresented ethnic/racial communities, and 53% of invitees hailing from outside the United States. There are 89 Oscar nominees, including 25 winners, among the invitees.
Guerrero, a Native American actress, joins other accomplished actors such as Issa Rae ("Lovebirds"), Paul Raci ("Sound of Metal"), Eiza González ("I Care a Lot"), and Steven Yeun ("Minari") in this year's class. 
"The changes happening in the industry right now are so exciting. The Academy is a microcosm of the film business in general, and as its membership begins to reflect the world as it is, in all of its magnificent diversity, I believe we're going to see more and more uniquely compelling and refreshingly authentic stories and performances. Perfect example? This year's best supporting actress Oscar winner Yuh-Jung Youn in 'Minari'. I mean, she is pure magic," Guerrero said. "I'm thrilled to have this opportunity to join my fellow actors in advocating for extraordinary performances and performers that may previously have been 'off the radar.' That's what the Academy represents, the doorway to the viewership of the world." 
Head to the academy's website for a complete list of 2021 members: www.oscars.org