The Joshua Tree National Park Association has named UCR conservation biologist and tireless protector of desert plants and animals Cameron Barrows as the winner of the 2020 Minerva Hoyt Conservation Award.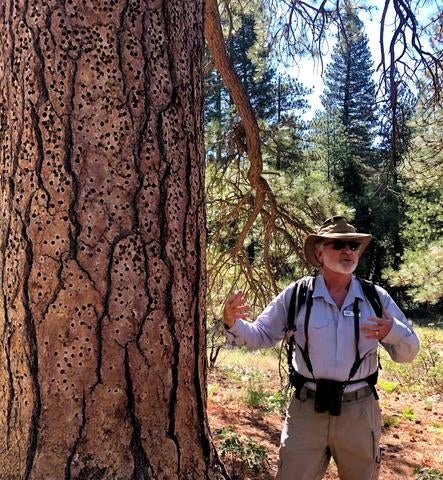 The award furthers the legacy of Minerva Hamilton Hoyt, whose tireless efforts throughout the 1930s led to the creation of three parks, including Death Valley and the Anza-Borrego Desert, as well as Joshua Tree National Monument. Hoyt convinced President Franklin D. Roosevelt to designate more than 800,000 acres for the monument in 1936 after her initial attempts to have it preserved were thwarted.
"To be given an award in her name is quite special," Barrows said. "She affected desert conservation in ways that no person had done before and turned the focus of a nation on these landscapes that were previously ignored as dry, sterile wastelands."
The association is the national park's primary nonprofit partner, and it bestows the award on those who have made lasting contributions on behalf of California's deserts. Barrows joins U.S. Sen. Dianne Feinstein as a Hoyt award recipient. 
Barrows has spent the past 35 years examining the effects of human-induced climate change on native desert species. His laboratory identifies places where these plants and animals can live as droughts become more frequent and intense.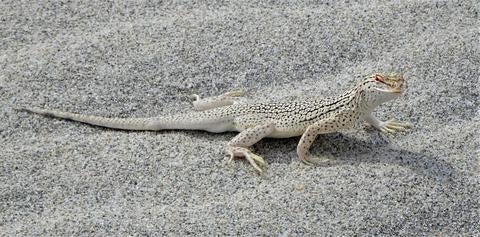 Originally, he came to the Coachella Valley for a position with the Nature Conservancy and ended up falling in love with the landscape. He said it was much harder to determine why animals thrived or declined in other settings.
"Here the variables are stark and obvious, relatively easy to measure. As a scientist, this was an epiphany," Barrows said. "I could understand what was driving populations up and down — and accordingly, what they needed to be protected."
Barrows earned his doctorate at UCR and has taught courses on conservation for The Living Desert, College of the Desert, and California Science Teachers Association. In 2018, UCR Palm Desert launched its first California Naturalist program, with Barrows serving as lead instructor. 
In a statement, the association said: "Through his research, teaching, advocacy, and leadership, he has opened the eyes and hearts of thousands of residents and visitors to the beauty of the region and the importance of protecting it for the many species who call it home."