Brandon Brown, an associate professor in the Department of Social Medicine, Population and Public Health in the School of Medicine at the University of California, Riverside, has been named a 2021 Emerging Leader in Health and Medicine Scholar by the National Academy of Medicine, or NAM.
Brown is one of only 10 Emerging Leaders in Health and Medicine Scholars chosen this year, all of whom are early- to mid-career professionals from a wide range of health-related fields. The scholars are a part of a NAM initiative, the Emerging Leaders in Health and Medicine Program, which provides a platform for a new generation of leaders to collaborate with NAM and its members across fields of expertise to advance science, take on challenges in health and medicine, and improve health for all.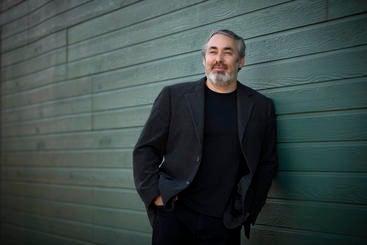 The 2021 Emerging Leaders in Health and Medicine Scholars will engage in a variety of activities throughout the National Academies of Sciences, Engineering, and Medicine over a three-year term, which began on July 1, 2021. Activities include planning an annual forum; participating in National Academies convening activities; publishing perspectives; and attending meetings.
"Dr. Brown has built an international reputation as a leader in the field of HIV research ethics while maintaining a commitment to nurturing the success of his students, both in our medical school and throughout the UCR campus," said Dr. Deborah Deas, vice chancellor for health sciences and Mark and Pam Rubin Dean of the School of Medicine. "He truly embodies the core values that our school is built upon and I'm so proud of him for earning this national distinction."
The first in his family to attend college, Brown earned his bachelor's degree in applied mathematics from UC Irvine, followed by a master of public health degree in epidemiology from UCLA. He then attended the Johns Hopkins Bloomberg School of Public Health to earn his doctoral degree in international health with an epidemiology focus. After returning from his dissertation studies in Peru, he conducted postdoctoral work at UCLA.
Brown is trained as a HIV Prevention Trials Network Scholar and a Resource Center for Minority Aging Research Scholar. He has received additional training at the Fordham HIV Research Ethics Training Institute and the Hastings Center for Bioethics. His primary research interests include the health impacts of aging with HIV and ethical issues in HIV research. 
He has received funding from both private and federal organizations. His recent grants focus on developing a virtual village to halt isolation of people aging with HIV and investigating payment practices in clinical HIV research. With more than 140 publications, he is a sought-after epidemiologist by the media and has given numerous interviews on COVID-19.  
"As the world continues to combat the COVID-19 pandemic, it is ever important to involve emerging leaders who are poised to accelerate innovative and cross-disciplinary activities and shape the future of health and medicine," said NAM President Victor J. Dzau.
NAM, established in 1970 as the Institute of Medicine, is an independent organization of eminent professionals from diverse fields including health and medicine; the natural, social, and behavioral sciences; and beyond.  NAM collaborates closely with its peer academies and other divisions within the National Academies of Sciences, Engineering, and Medicine.