Anusha Kedhar and Brandon Andrew Robinson are this year's recipients of the Emory Elliott book award for outstanding publications authored by faculty members in the College of Humanities, Arts and Social Sciences, or CHASS.
Kedhar, an assistant professor of dance, was honored for "Flexible Bodies: British South Asian Dancers in an Age of Neoliberalism." Robinson, an associate professor of gender and sexuality studies, was recognized for "Coming Out to the Streets."
The Emory Elliott Book Award was established by the Center for Ideas and Society, or CIS, and the family and friends of Emory Elliott, a UCR professor of English who died in 2009. Each year, the committee chooses books published the previous academic year by College of Humanities and Social Sciences faculty members who best exemplify Elliott's values. The award comes with a $1,000 contribution for the author's research.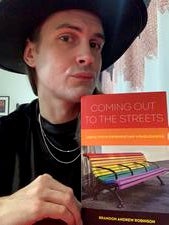 Robinson's book describes the disproportionate rates of homelessness among lesbian, gay, bisexual, transgender, and queer youth. LGBTQ youth make up about 40% of the youth homelessness population, despite only being 5-8% of the total U.S. youth population. 
Robinson volunteered at a youth drop-in center and a LGBQT shelter for a year and a half, interviewing 40 LGBTQ youth experiencing homelessness and 10 service providers as part of the research for the book.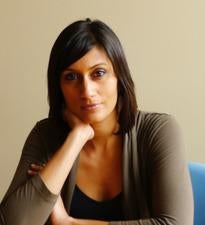 "It is an honor to win an award that is dedicated to work that moves the conversation forward on important issues and that accessibly addresses complex topics," Robinson said. "In this time of extreme anti-LGBTQ, especially anti-trans, backlash, I hope that my book can spark different ways of thinking about and actually addressing the violence, the rejection, and the other obstacles that LGBTQ youth face today."
Kedhar's book celebrates the contributions of British South Asian dancers and the creative ways they negotiate the demands of neoliberal, multicultural dance markets through an array of flexible bodily practices. 
Drawing on Kedhar's experiences working as a dancer in the United Kingdom as well as over a decade of interviews with dancers, it traces shifts in British South Asian dance from 1990s "Cool Britannia" multiculturalism to the 2005 London bombings, the 2008 global financial crisis, and the 2016 Brexit referendum.
"I am thrilled that my book was selected for the Emory Elliot Book Award," Kedhar said. "It is especially meaningful to me that it was recognized by an interdisciplinary group of my peers at UCR. I'm grateful to CIS and Professor Elliot's friends and family for this immense honor."