Second Nature, a non-governmental organization focused on accelerating climate action in, and through, higher education, announced that UC Riverside is one of six institutions across the United States awarded pro bono consulting services to aid campus' climate projects. 
This pro bono service is part of Second Nature's Solutions Center initiative, which launched in fall 2020. UCR will be working with CustomerFirst Renewables, a Maryland-based renewables advisory service firm. The pro bono consultation is worth up to $10,000, Second Nature announced in a news release on Wednesday, April 6. 
"At Second Nature, we're always working to advance the tools and resources we offer our higher education institutions in support of their campus and community climate efforts. When colleges and universities are able to reach their climate goals, we all win," said Tim Carter, Second Nature president. "Following the success of the pilot round of the Pro Bono Initiative last year, we were thrilled to be able to offer a 'round II' this year once again in conjunction with Brailsford & Dunlavey and CustomerFirst Renewables; tremendous long-time partners of ours. Congratulations to all of the campuses who were awarded in this round." 
In recent years UC Riverside has made many strides in advancing its renewable energy portfolio for the campus by installing about 8.5 megawatts of onsite solar photovoltaic power. These solar panel installations include two parking lots with elevated systems, three solar rooftop installations, one ground mounted solar farm located on the campus' Agricultural Experiment Station, and the Center for Environmental Research and Technology, known as CE-CERT.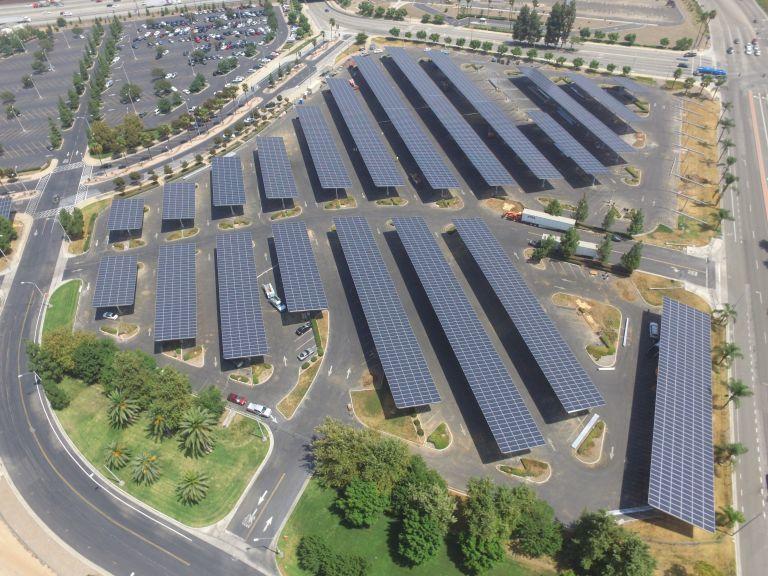 The support from this program will assist UCR in investigating the next steps toward the UC Carbon Neutrality Initiative, a UC systemwide commitment first announced in 2013 by then UC President Janet Napolitano that includes three scopes. Scope 1 refers to direct emissions, such as on-site natural gas, diesel, and propane combustion or campus fleet emissions. Scope 2 refers to indirect emissions, such as purchased electricity. Scope 3 refers to other indirect emissions such as university-funded business air travel and student, staff, and faculty commuting.
"We appreciate this opportunity to work with CustomerFirst Renewables. Their professional assistance will help us evaluate the different renewable energy options on campus in order to further our scope 1 and 2 carbon neutrality goals," said Gerry Bomotti, vice chancellor of planning, budget & administration at UCR. "At UC Riverside we are working toward reducing our carbon footprint by 2025, as established by the Carbon Neutrality Initiative, a UC-wide policy goal. We are looking forward to hosting the consultants and we're interested in their observation on the best pathways to achieving our goals."
Gary Farha, founder and CEO of CustomerFirst Renewables, said Second Nature's work has been vital to leading the decarbonization of higher education institutions.
"CFR is honored to contribute by providing pro bono guidance to three universities poised to make significant reductions in their respective campus emissions. This program is catalyzing real impact," Farha said.