The first weekend in June marked a special milestone for Ian Dicke, associate professor of composition with UC Riverside's Department of Music. His first opera, "Roman," made a world premiere on June 4 during the Synchromy Opera Festival at Boston Court Pasadena. Synchromy is a musicians' collective founded in 2010, focused on Los Angeles-based composers.
The 75-minute librett, and music were all composed by Dicke, who directs Outpost Concert Series and whose work integrates acoustic and audio technology. "Roman" is a multimedia opera in two acts. In the piece Dicke questions the morality of designing intelligent machines to exhibit human behaviors. The central character, Roman, an artificial intelligence, or AI, assistant, is performed by a sung robotic voice and appears as a projection on a transparent fabric known as a scrim.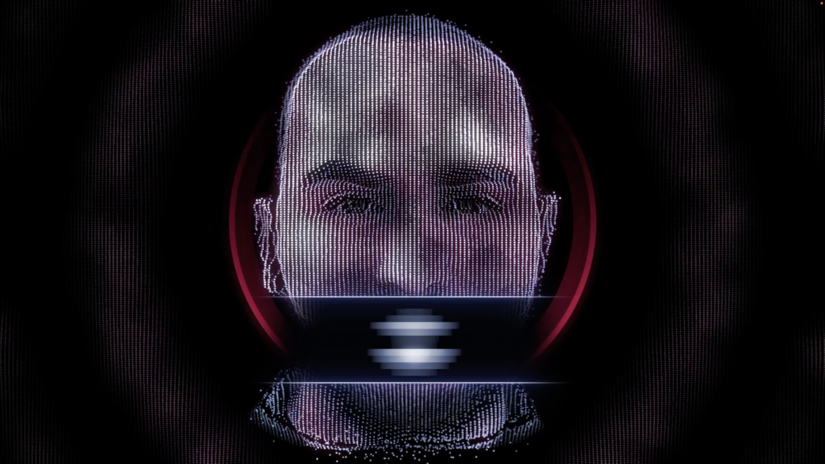 "This is the longest piece I've written to date. While most compositions involve a certain degree of pre-planning, this work required the entire libretto to be drafted before a single note could be written down," said Dicke, who also serves as the Department of Music's director of graduate studies and graduate advisor. "Most of my works explore programmatic ideas through text setting or utilizing multimedia, but this was a chance to tell a complete story with more nuanced themes and greater depth."
Exploring AI in an opera was a creative approach to further question the morality of designing intelligent machines — and allowing them into our homes. "Roman" was inspired by Dicke's personal fascination with AI, something that began when Google Home was first introduced. Now as the father of two children, he has realized that their lives will inevitably be surrounded by technology, making him think deeply about embracing a world without privacy.
"I see my opera as a cautionary tale against venture capitalism's fixation on profit-driven 'progress.' Nobody needs voice assistants, nor do we need ultra-thin smart phones, or packages to arrive hours after we order them online," Dicke said. "But these often-trivial conveniences are presented to us as essential solutions to make our lives better. In addition, as we adopt machine-learning algorithms with a focus on achieving human-like emotions from our virtual assistants, will we be able to accurately predict their behavior?"
The opera was directed by June Carryl. Conductor Thomas Buckley and the Koan Quartet accompanied the human and virtual performers. 
"To reflect the contemporary thematic ideas explored in the work, the language and music of the opera draw heavily from the vernacular (perhaps this is really a Popera?)," Dicke said. "The opera's "orchestra" is a live string quartet mixed with a colorful electronic track filled with drum machines and synthesizers. In addition to the cast of four singers, this is likely the first opera to feature a role for a virtual singer!"