UC Riverside won a top award from the Council for the Advancement and Support of Education, or CASE, for a student recruitment brochure that showcases the campus' welcoming and diverse community.
In the Circle of Excellence Awards, announced June 22, UCR's University Communications won a gold award in the student recruitment publications category for its "Unique. Committed. Real. Just Like You!" campaign theme.
The brochure reflects that theme by highlighting innovative and transformative students, faculty members, and alumni in a fun, relatable way, the nomination submission stated.
"In this UCR piece, the commitment to highlighting new voices, new stories, and new visions was clear," the judges stated. "There was a strong visual appeal and the piece showcased life at the school well. We found this entry was a particularly strong one when it came to emphasizing that no matter who the student is, their identity is valid."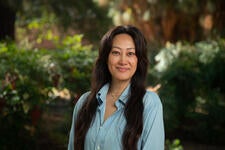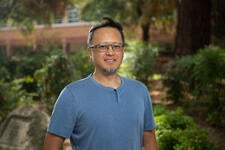 The campaign theme "Unique. Committed. Real. Just Like You!" was one of three concepts pitched to Undergraduate Admissions to recruit prospective students. The theme was used on marketing and digital communications throughout the recruitment and enrollment campaign, including the first contact brochure. The brochure was produced by Malinn Loeung, student communications manager, and Rick Donato, multimedia designer. 
CASE is a nonprofit association dedicated to educational advancement in alumni relations, communications, development, marketing, and advancement services. 
Its peer-selected and adjudicated awards honor colleges, universities, and schools worldwide for their work in educational advancement.
In 2022, CASE received more than 4,500 entries from 636 institutions in nearly 30 countries. Volunteer judges award winning entries with bronze, silver, gold, or Grand Gold recognition.