The National Book Foundation has included Allison Adelle Hedge Coke's new book, "Look at This Blue," as a National Book Awards finalist, the organization announced on October 4. 
Awards are granted in five separate categories, with five finalists in each. The winner of each category will be announced during the 73rd National Book Awards ceremony on November 16 in New York.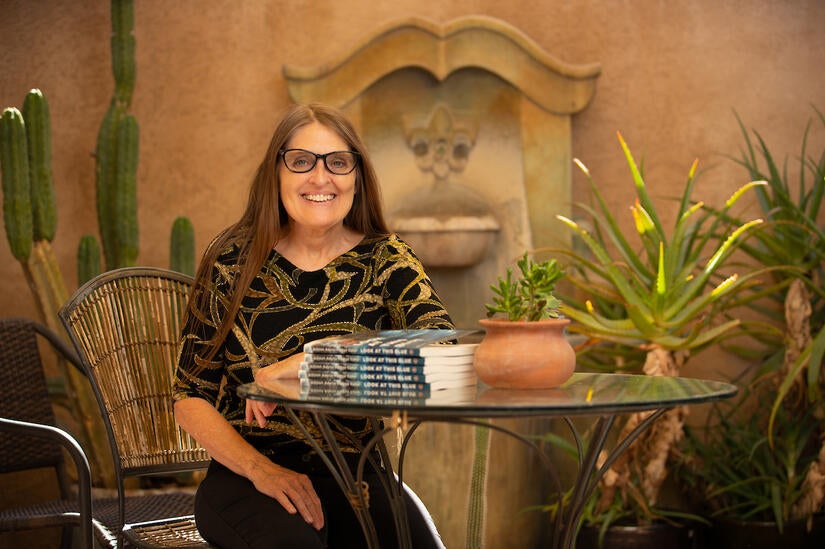 Hedge Coke, a distinguished professor of creative writing and award-wining author, said she is honored to join such an accomplished list of writers. 
"I'm utterly grateful to the National Book Foundation, to the tremendous time spent by the jurors in deliberations, and to Coffee House Press for believing in the work again and again, most especially with this beast of a book," said Hedge Coke. "Congratulations to all the National Book Awards poets and writers."
"Look at This Blue" was released in March 2022 by Coffee House Press. The poetry is a cry, a mourning, a lament that represents 40-plus years of Hedge Coke's on-and-off life in California: a rape; domestic violence; destroyed lands; extinct critters; her examinations of the extermination of early California residents; her mother's schizophrenia; retraining from the hard years of toiling agriculture fields since she was a child; the pollution; Donald Trump. 
"This book was a great purging for me. I wasn't sleeping, I was just writing," said Hedge Coke in a recent interview. 
Each National Book Awards finalist receives a $1,000 prize, a medal, and a judge's citation. The five winners will receive $10,000 and a bronze sculpture.