Kalina Michalska, an assistant professor of psychology and director of the KIND Lab at UC Riverside, has been named a fellow of the UC Irvine Center for the Neurobiology of Learning and Memory. New fellows are nominated and elected by a majority vote of the current membership.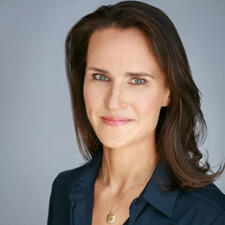 Established in 1983, the Center for the Neurobiology of Learning and Memory is the first research institute in the world dedicated exclusively to the multidisciplinary study of learning and memory mechanisms in the brain. From its inception, the center has played a critical role in advancing scientific discovery in the neurosciences.
Michalska's research combines neuroimaging through functional MRI, autonomic measures, and behavior observations to understand the neural systems underlying emotional processes that are engaged by the distress of others. She is interested in how these emotional processes mature across development, how individual differences are expressed, and how these processes relate to disruptive behavior problems and anxiety in childhood and beyond. Michalska has also presented and published on issues of anxiety and return to work as well as the need for collective empathy.
Prior to joining UCR in 2016, Michalska received a doctorate in developmental psychology from the University of Chicago and spent four years as a fellow at the National Institute of Mental Health Intramural Research Program. In addition to her faculty appointment in the Department of Psychology, she is also a member of the Interdepartmental Ph.D. Program in Neuroscience and the Department of Psychiatry at the UCR School of Medicine. Michalska's other accolades include a Hellman Fellowship; a UC Consortium on Social Science and Law research grant; a Society for Research in Child Development Early Career Travel Award; two Regents Faculty Fellowships; and the John Dewey Prize Lectureship.