The works of two UC Riverside creative writing authors have been selected and included in this year's "The Best American Mystery and Suspense" short fiction collection.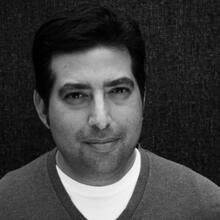 Alex Espinoza, associate professor and Tomás Rivera Endowed Chair of Creative Writing, and Tod Goldberg, adjunct professor of creative writing and director of the UCR Palm Desert low-residency MFA program, are among the 20 featured writers selected by New York Times bestselling author Jess Walter and series editor Steph Cha. 
The series honors the best mystery short fiction published in the previous year. Espinoza was selected for his story "Detainment" from the anthology "Speculative Los Angeles" and Goldberg was selected for his story "A Career Spent Disappointing People" from the anthology "Palm Springs Noir."
"Before I was ever published, before I even knew I'd be published, I would buy (or take from the library) each new volume of the 'Best American' series and absolutely devour the book," Goldberg said. "The writers in those yearly best-of books seemed like gods to me, some level of unreachable greatness, and so to be included in 'Best American Mystery and Suspense' truly is a dream come true and a career-defining honor. But to be in with Alex Espinoza, who is like a brother to me? A dear friend for over 20 years? It's the sweetest gift of them all."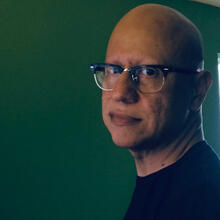 "Never in a million years did I think one of my pieces would be 'Best American' worthy, so this is a very exciting honor," Espinoza said. "And to be in such illustrious company with writers like my longtime friend and colleague Tod Goldberg, fills me with so much joy." 
"The Best American Mystery and Suspense," an annual anthology of North American mystery and thriller stories, has been publishing since 1997. It was created by author Otto Penzler.