Georg Michels, a UC Riverside professor of history, has won the 2021 Hans Rosenberg Prize awarded by the Central European History Society, or CEHS. The prize was announced at the American Historical Association, or AHA, Annual Convention on Jan. 7, 2023, in Philadelphia.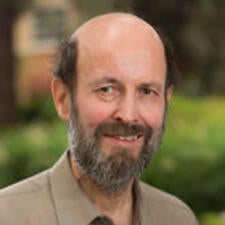 The prize is for Michels' 2021 book "The Habsburg Empire Under Siege: Ottoman Expansion and Hungarian Revolt in the Age of Grand Vizier Ahmed Köprülü (1661-76)," published by McGill-Queen's University Press. The book reconstructs the Hungarian people's uprisings against the violent Counter-Reformation, the Habsburg military occupation, and war taxes. It tells a dramatic story of religious violence, proxy wars, guerrilla warfare, refugee flight, and Christian-Muslim encounters.
The book challenges standard accounts of European, Habsburg, and Ottoman history. Most importantly, Michels refutes the view that Hungarians were yearning for liberation from "the Turkish yoke" after 150 years of suffering. In fact, popular hopes of liberation from the Habsburgs by the Ottomans were widespread as many ordinary women and men came to see the Muslim Turks as more benevolent rulers.
Michels said the book is relevant to the current world political climate in its debunking of nationalist narratives.
"In particular, I am dismantling the Islamophobic rhetoric of the Orban regime which — like the Putin regime — mobilizes a mythologized vision of the past for political purposes," Michels said. 
Michels specializes in early modern Russian, Ukrainian, and Hungarian history. His other books include "At War with the Church: Religious Dissent in Seventeenth-Century Russia," published in 1999 by Stanford University Press. He was co-editor of "Russia's Dissident Old Believers, 1650-1950." Michels received his Ph.D. in Early Modern Russian and East Slavic History from Harvard University in 1991.
The Hans Rosenberg Prize is awarded annually for the best book in Central European history published in English by a citizen or permanent resident of the United States or Canada. Rosenberg, who emigrated from Germany to the U.S. in 1935, was a pioneering social historian whose work influenced a generation of post-war German scholars. 
The CEHS, founded in 1958 and based in Atlanta, is an affiliate of the AHA. It is a nonprofit organization that aims to promote scholarly engagement with Central Europe's history.