A member of UC Riverside's emergency management team has completed training in emergency heritage protection at the Smithsonian Institution in Washington, D.C.
Thomas Stoner, interim emergency manager in the Office of Emergency Management, was one of 25 participants nationwide selected to take part in the week-long Heritage Emergency and Response Training, or HEART, program in December. The program is organized by the Heritage Emergency National Task Force, a partnership between the Smithsonian Cultural Rescue Initiative and FEMA's Office of Environmental Planning and Historic Preservation.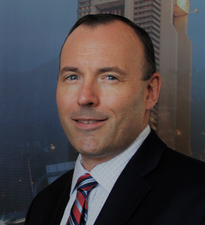 The training prepares cultural stewards, first responders, and emergency managers to work together to address emergencies and disasters such as hurricanes, earthquakes, or floods that affect cultural institutions and historic sites. The sessions offered realistic, hands-on training in incident command; risk and damage assessment; disaster planning; health and safety; emergency evacuation and salvage; and working with the media. 
Stoner said he is the first within the UC emergency management community to complete the program. He said it provided important training on planning for emergencies and protecting the large collections of rare and historical artifacts at UCR libraries.
The HEART program also connects the UC system with grant funding opportunities, provides access to experts, and strengthens the university's relationships with state and federal emergency agencies such as FEMA and the California Office of Emergency Services.