Allison Adelle Hedge Coke and Sherryl Vint are the recipients of the 2022 Emory Elliott Book Award for outstanding publications authored by faculty members in UC Riverside's College of Humanities, Arts and Social Sciences, or CHASS.
Hedge Coke, a distinguished professor of creative writing, was honored for her book length assemblage poem "Look at This Blue." Vint, a professor of media and cultural studies, was honored for her book "Biopolitical Futures in Twenty-First Century Speculative Fiction."
The Emory Elliott Book Award was established by the Center for Ideas and Society, or CIS, and the family and friends of Emory Elliott, a UCR professor of English who died in 2009. Each year, the committee chooses books published the previous academic year by CHASS faculty members who best exemplify Elliott's values. The award comes with a $1,000 contribution towards the author's research.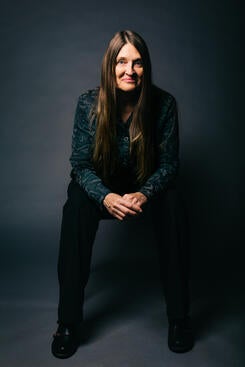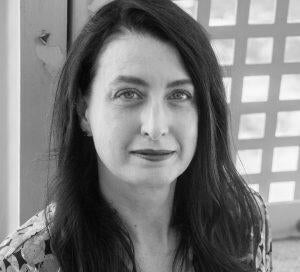 Hedge Coke sincerely congratulated her fellow winner Vint and called it an honor to be selected by her colleagues representing multiple disciplines for her interdisciplinary work.
"I am utterly thrilled to have the work graced with a namesake prize demonstrating the legacy of a phenomenal scholar who spent his career advocating for expansion of the literary canon and seeking to be globally engaged while widening folds of inclusivity and acknowledgement," she said.
Her seventh book of poetry, "Look at This Blue" is described as a "tough love letter" to California that assembles historical records and lyric fragments to reckon with climate peril and America's genocidal past. It was recently selected as a National Book Award finalist.
Vint's work focuses on speculative fiction, particularly relationships with science and technology. "Biopolitical Futures in Twenty-First-Century Speculative Fiction" explores the impacts of biotechnology including the commodification of life.
"I'm honored to have received this recognition from my peers, and it means a lot to me to have my work recognized by UCR, a campus that is known for the social and political commitments of its scholarly community," Vint said. "I'm thrilled to be recognized alongside someone as accomplished as Allison Hedge Coke, whose work I greatly admire."
The two award winners will be honored at the Center for Idea and Society's Spring Reception on Wednesday, May 10, at 4:30 p.m. at the Barn.