Psychology Professor Rachel Wu and students Jacob Argandona and Advyth Ramachandran are this year's recipients of the UC Riverside Chancellor's Award for Excellence in Undergraduate Research and Creative Achievement.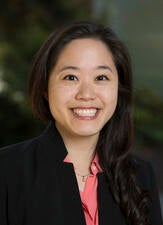 The award is presented every spring to faculty members with a distinguished record of fostering undergraduate research or creative activity and students who have conducted outstanding research or creative work. The awards are given by the Academic Senate.
The Academic Senate cited Wu's stellar record of engaging undergraduate students in research and supporting them in pursuing higher education. Eleven of her students have published papers, five have received UCR undergraduate mini-grants, and two are past winners of the Chancellor's Award for Excellence in Undergraduate Research and Creative Achievement.
"This award is an incredible honor, only made possible by the students willing to give themselves and me a chance," Wu said.
Wu, who joined UCR in 2015, has had research assistants majoring in psychology, biology, microbiology, neuroscience, business, statistics, anthropology, and public policy. One of her former students, now at the University of Southern California Keck School of Medicine, wrote in a nomination letter that Wu personally inspired them to overcome doubts and succeed.
"She transformed students' perceptions of themselves into something more empowering and productive," the student wrote.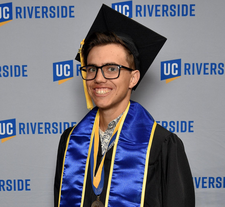 Argandona, a fourth-year entomology major, was nominated by his lab professor, Allison Hansen, an associate professor of entomology, for being "extremely inquisitive and thorough in both his coursework and research."
He has authored two research papers. One on the evolution of gene expression and its role in insect-microbe interactions between two different aphid species using RNAseq data, which he presented at Pepperdine University.
"I recognize that it took much more than myself to get to this position, and I want to thank everyone, in particular Dr. Hansen, who has helped me in my academic journey," Argandona said.
Ramachandran, a fourth-year evolution, ecology, and organismal biology major, was nominated by his lab professor, Marko Spasojevic, an assistant professor of evolution, ecology, and organismal biology. 
He described Ramachandran as "demonstrating all the hallmarks of an exceptional scientist: deep intelligence, critical thinking, creativity, a strong work ethic, and a great team player."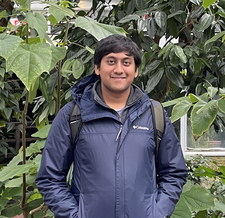 Some of his research includes understanding how Southern California's high-elevation forests may be changing in response to climate change by examining species diversity in tree seedlings; understanding how invasive grasses affect native wildflower biodiversity in Riverside's shrubland ecosystems; and understanding how vegetation has changed on Santa Cruz Island three decades after invasive sheep were removed.
"I am proud of the research I have been able to pursue at UCR with the extensive mentorship of Dr. Spasojevic, the support of all of my professors, and the colleagues and UCR staff that made it all possible," Ramachandran said.
Both student recipients are graduating with the UCR class of 2023. Argandona is expected to pursue graduate school in 2024. Ramachandran will be pursuing a doctorate in ecology and evolutionary biology at the University of Colorado, Boulder in August.