UC Riverside celebrated 50 years of conflict resolution and advocacy for fairness by the Office of the Ombuds this week with four of the seven people who have served as ombudsperson reflecting on their work over the decades.
The campus was one of the first in North America to create such a position. In November 1968, then-Chancellor Ivan Hinderaker decided an ombudsperson could independently resolve problems among administration, faculty, and students, said University Ombudsman Andrew Larratt-Smith.
Only a year earlier, Michigan State University was the first major institution in the nation to create an ombudsman at a college or university, and UC Berkeley followed suit soon after.
An ombudperson's office has become more commonplace at colleges since then, with mediation skills, ethical codes and best practices now standardized. But the essential duties haven't changed, UCR's past and current ombudspersons said.
"The practice is very much the same," said Andrea Briggs, who held the position from 1981 to 2006.
She was joined at the celebration Monday at the HUB by Curtis Grassman, who was ombudsman from 1975 to 1981, and Tom Kosakowski, who held the position as an interim from 2006 to 2007 and is now ombudsman for UCLA.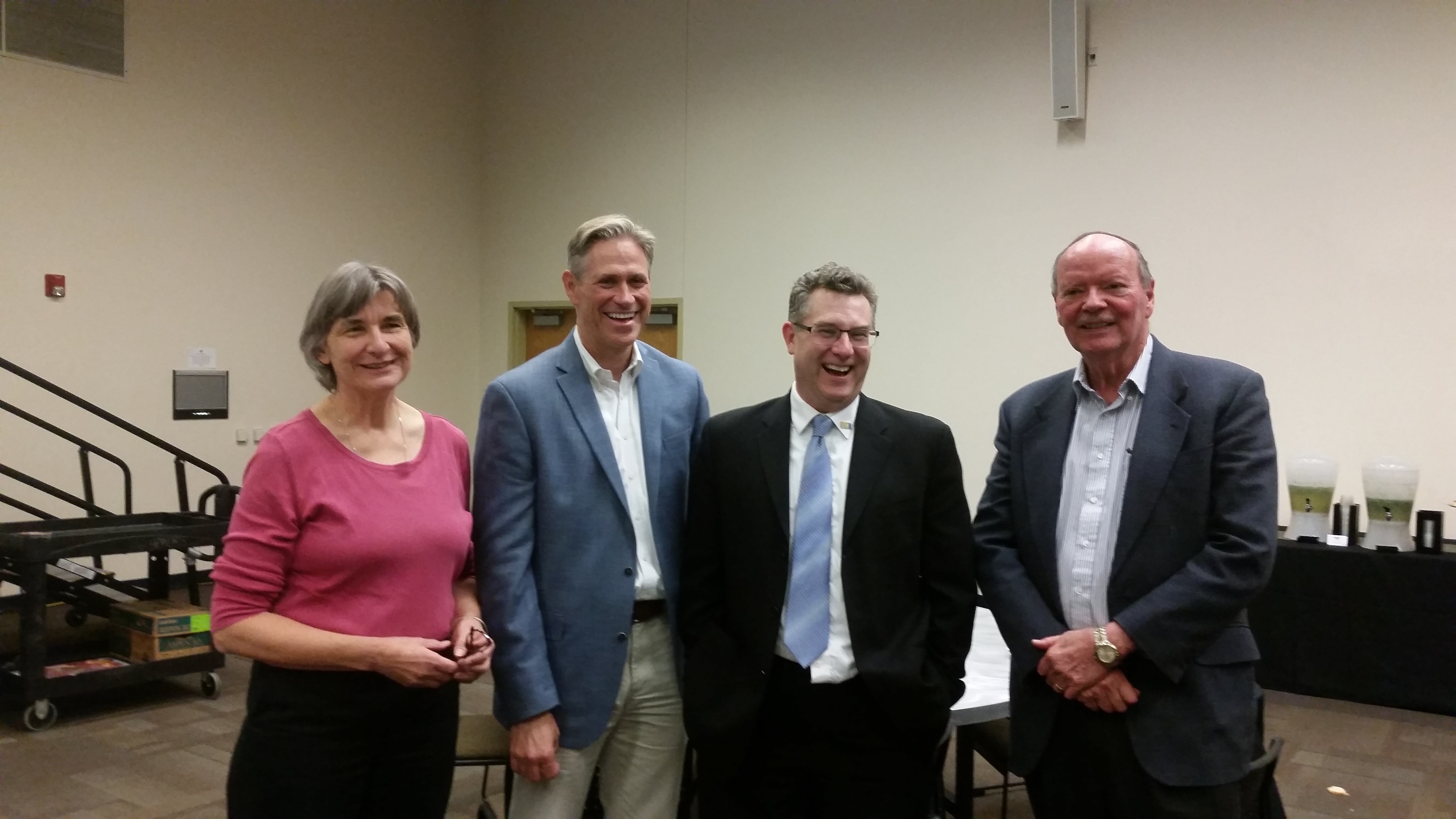 Briggs joked that she was the "heavyweight in the room" due to her 25-year tenure in the office. She said she was grateful that the university gave the office its independence and trust.
The Ombuds Office serves as a safe place for confidential consultations, informal dispute resolution, mediation, and trainings and workshops. Issues it has handled include grade disputes, workplace conflicts, disciplinary matters, violations of law or policy, bureaucratic red tape, and intimidating behavior. It handles between 300 to 350 cases per year.
Larratt-Smith said the office has abided by seven principles over its history: humanizing the university, honoring confidentiality, providing accessibility, operating outside normal channels, collaborating, empowering, and fostering fairness.
"We spend a lot of time listening to people," Larratt-Smith said. "That creates an atmosphere where people know they are going to be heard."