Riverside was ranked No. 23 in a list of the 50 best cities to start a business due in large part to its partnerships with UC Riverside.
Business magazine Inc. credits the Riverside ExCITE Incubator and the EPIC grant program with helping small businesses get off the ground.
"Riverside has 92.4 startups for every 1,000 businesses, which is greater startup density than in San Jose, San Francisco, or Boston," the magazine writes.
The incubator opened in 2014 as a partnership between UC Riverside's Office of Technology Partnerships, and the city and county of Riverside. It's aimed at encouraging entrepreneurial research and development of advanced technologies through mentoring, training, business resources, co-working space, networking, and access to funding opportunities.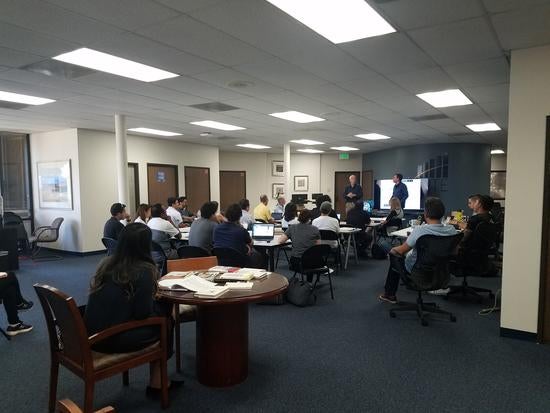 The Entrepreneurial Proof of Concept Center Small Business Development Center, a UC Riverside and Riverside County initiative, offers free training, access to capital, and support from industry experts.
"We are proud of what we have been able to accomplish in two years at The Office of Technology Partnerships to contribute to the growth of the tech entrepreneurial ecosystem in Riverside and the Inland Empire," said Rosibel Ochoa, associate vice chancellor for technology partnerships. "We have focused on collaborating with all stakeholders as well as on developing programs, processes, and tools to help entrepreneurs start, launch, and grow the companies that will shape the region."
Last year, UC Riverside created the $10 million Highlander Venture Fund in partnership with Menlo Park's Vertical Venture Partners to provide seed money to students, faculty, and entrepreneurs from Riverside County.
Among the noteworthy startups cited by Inc. are Beam-CA, which won a National Science Foundation grant to develop a magnetometer that can operate at room temperature, and FarmSense, which makes sensor-and-algorithmic-powered insect traps. Both companies received support from ExCITE.