UCR Health has named a 30-year health care veteran as its new CEO.
Dr. Donald W. Larsen has most recently been the chief medical officer for Providence Saint John's Health Center in Santa Monica, and interim executive director of the John Wayne Cancer Institute in Santa Monica.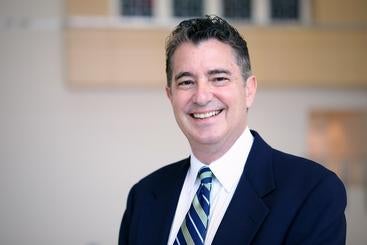 UCR Health is the fast-expanding clinical arm of the UC Riverside School of Medicine, providing a range of routine, preventative, and specialty care. It has established Riverside locations, including two suites at the downtown Citrus Tower, several sites in the Inland Empire, and a site in Irvine's Airport Tower. 
"We are so pleased to have someone of Dr. Larsen's talent and experience joining the UCR School of Medicine," said Dr. Deborah Deas, vice chancellor for health sciences and dean of the School of Medicine. "Don shares my deep commitment to our mission to expand access to care and improve the health of the residents of Inland Southern California."
The School of Medicine and UCR Health have a goal of helping to offset a shortage of doctors in the Inland Empire, which has the lowest number of physicians per capita in California.
Larsen said his objectives include expanding learning opportunities for UCR medical students and residents. 
"These physicians-in-training represent our future physician workforce who will help offset our current and worsening physician shortage as our local population continues to grow and age," he said. 
Other priorities will include improving access to and broadening UCR Health's clinical services.
"I am excited and proud to help lead UCR Health in collaboration with UCR School of Medicine faculty and our community partners during this time of great opportunity and challenge in order to improve the health of the people in our region," he said. 
Larsen earned his medical degree at Chicago Medical School, and his MBA and Master of Health Administration degrees from the University of Southern California.