The number of services, programs, and support for military veterans offered through the UC Riverside's Veterans Resource Center, has significantly increased in the past three years.
This earned UCR the No. 1 spot among participating tier 1 research institutions on a top 10 list published by VIQTORY, a Pittsburgh-based marketing firm founded by three Navy veterans that provides "Military Friendly Schools" and "Military Friendly Company" designations across the U.S. According to its website, the firm "measures an organization's commitment, effort and success in creating sustainable and meaningful benefit for the military community."        
UCR was the only university on the West Coast to make the tier 1, top 10 list.  The ranking also qualified UCR for a 2020 Military Friendly Schools designation.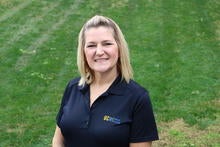 VIQTORY also publishes G.I. Jobs magazine as a way to support veterans, active duty, and military families post-service. 
Making the Military Friendly Schools list is a major factor in how veterans and servicemembers choose their college after they leave service, said Adam Ryen Daniels, interim senior coordinator of UCR's Student Life office, which oversees the Veterans Resource Center. He described the ranking as a coveted honor. 
VIQTORY has conducted a Military Friendly Schools survey for over 10 years, measuring everything from certificate programs to doctoral degrees. Survey results are audited by accounting firm Ernst & Young. 
When the Veteran's Resource Center opened three years ago, it had less than 100 student-veterans identified. Today, it serves 330 student-veterans, said the center's coordinator, Tamara Dee Thacker. 
"With that growth came partnerships, resources, services, programming, and opportunities for our student-veterans," said Thacker, a 12-year U.S. Navy veteran. "Since we have support across campus, we have been officially recognized as a military friendly school — and in the top10. We are extremely proud of this designation." 
This top ranking is a testament to the staff and their dedication for improving student success, said Brian Haynes, vice chancellor for Student Affairs. 
"Every day we are creating the standard for student excellence among our veterans," Haynes said.