UC Riverside's faculty members have had to make a swift transition to online teaching over the last few weeks. As they make the adjustment, several have offered advice and resources for their colleagues on how to navigate this new world. 
In the video below, a few faculty members describe the challenges they've faced.
In response to the COVID-19 campus shutdown, UCR has created the Keep Teaching and  Keep Learning websites, featuring guides and webinars for instructors and students. Both are updated regularly with new information and resources.
Here are some additional tips from faculty members.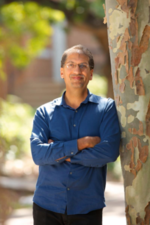 Frank Vahid, a professor of computer science in the Marlan and Rosemary Bourns College of Engineering, suggests faculty members maintain a regular class schedule to keep a strong connection with students.
"Keep it simple," he said. "It doesn't have to be that big of a change."
Use Zoom to share your screen in whatever way works best, whether it's a Word document, typing code in a programming window, or even drawing on paper with a video camera pointed to the paper, Vahid said.
He also suggests instructors take advantage of the interactive environment with online material such as animation to convey key concepts, and letting students communicate via chat.
Juliette Levy, an associate professor of history, has been teaching online for almost a decade. She's created a primer called Pandemic University that advises how to shift to a virtual classroom.
Starting with the basics, Levy said instructors should make sure they have the proper technical setup including access to the campus Learning Management System and a video conferencing account like Zoom.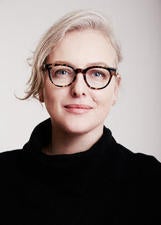 Levy suggests using podcasts and videos that can be uploaded to an external hosting system like YouTube that are easier for students to access on a mobile device.
She said it's important to temper one's expectations, noting there is a learning curve when making the transition.
Remote teaching has been a part of the Low-Residency MFA program, based out of the Palm Desert campus, since its inception in 2008. Instructors primarily use UCR's Blackboard platform, iLearn, to post lectures, distribute course materials, and set up discussion boards, among other things.  
Tod Goldberg, a writing professor and the program's director, said it's important to foster community through online tools such as virtual office hours and individual check-ins with students. He also suggests making spaces available on Blackboard just for students to talk to one another about things outside of their studies and without interaction from their professor.
Richard Edwards, director of the Exploration Center for Teaching & Engagement, or XCITE, which has been assisting with the transition to online learning, said there are many ways for instructors to use online teaching but the main goal is maintain a relationship with their students.
In addition to Zoom, he suggests Media Site and Microsoft Teams as video platforms to use with students. The latter integrates with the student email system and allows for text chat.
"Manage expectations, be patient, and let's just keep working together for the good of our students, and I think we'll be able to get through this difficult period," Edwards said.