Prue Talbot, a professor of cell biology at UC Riverside, has received a seed grant to study the COVID-19-related infection of respiratory cells.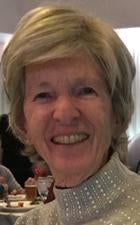 She and her team will use the funds to test the hypothesis that electronic cigarettes and nicotine increase the ACE2 receptor on respiratory epithelium, providing more binding sites for the virus and increasing the possibility of infection.
"We expect our work will help clarify if the use of tobacco products makes it more likely for an infection to occur," Talbot said.
Angiotensin converting enzyme-2, or ACE2, is a special receptor on some cells that has attracted the attention of drug companies as a potential target for addressing the novel coronavirus.
The $25,000, six-month grant from the California Tobacco-Related Disease Research Program of the University of California will support the research of three graduate students.