Changcheng Zhou, a professor of biomedical sciences at the UCR School of Medicine, will join colleagues in studying the potential impact of COVID-19 on the cardiovascular system.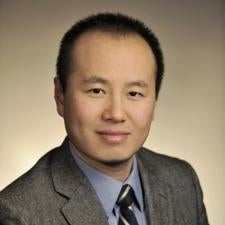 Led by Dr. Tzung Hsiai, a professor at UCLA, the multidisciplinary team received funding from the American Heart Association to conduct the research.
Recent data shows COVID-19 patients with hypertension and cardiovascular disease are highly susceptible to their more severe effects, with mortality rates up to three times higher than the general population. 
In collaboration with the American Heart Association COVID-19 Coordinating Center, the team will aim to address unanswered questions following the long-term effects of the coronavirus crisis on cardiovascular and cerebrovascular health. 
"We hope to develop SARS-CoV-2 infection in an organ-on-a-chip system to detect various levels of cytokine released by heart cells in response to COVID-19," Zhou said. "Once established, this first-of-its-kind 'COVID-19-on-a-chip' can be adapted to others organ systems observed to be impacted by SARS-CoV-2 infection, including the lung, gut, kidney, and brain." 
Zhou is an expert on the molecular mechanisms involved in cardiometabolic disease. He will investigate how the SARS-CoV-2 infection induces inflammatory responses and cytokine releases in the cardiovascular system. SARS-CoV-2 is the virus that causes COVID-19.